Figure questions have been very popular here lately.
See Resicast (35.5657, 35.5560) Ford Model T driver.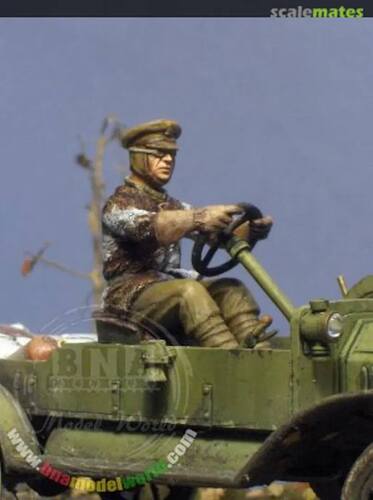 There's no specific driver figure, but Copper State does a number of WWI figures interacting with vehicles (climbing, leaning, maintenance etc…)
Another question is color. It seems that the truck is depicted in either brown or light green (the box art showing the latter). Are both correct? Also, the colors show an aluminum engine block. Guess aluminum technology was further advanced in that era than I expected.