I was given this Italeri kit, which had been partially built and painted and over the years sustained some damages too.
While browsing for reference images for the M3A1 Honey I came across this one:
and I thought;" yes! This is the one I want to do!"
However there are some "issues", one of them being the transmission housing. Italeri's is cast and round… So after a frantic quest for the proper housing I came across a reson AM-specimen from Panzer Art. Very good casting, sharp details and easily workable resin.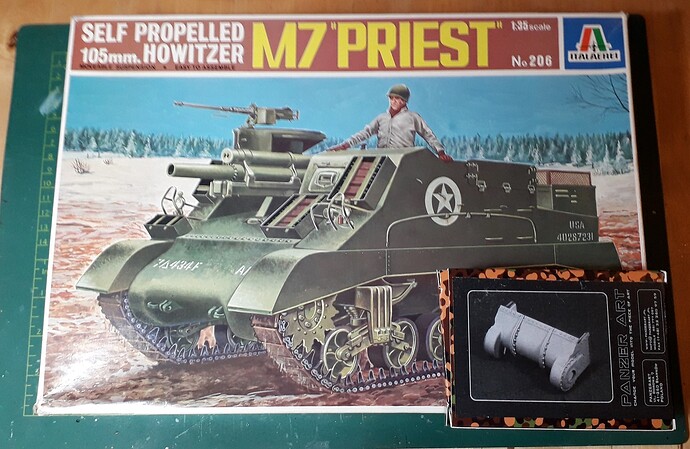 However the challenges do not stop there.
For one the trackguards are square and have a metal strip along side, where gear is suspended from.
Also the .50-gun mount is different as are the sides. 2x2 steps need to be added and the canopybars removed.
The reardeck is lacking the stowage baskets.
The headlights must go higher up and have different brackets.
I could remove the additional armor around the crew compartment, but most photo's show that these were present, which save me from quite a lot of surgery. Which I might do anyway…
oh… and stowage. Lots and lots of stowage!