TFB Miniatures announced new kit:
Captain Morgan's Sacking of Panama
Scale: 75 mm & 120 mm
Material: resin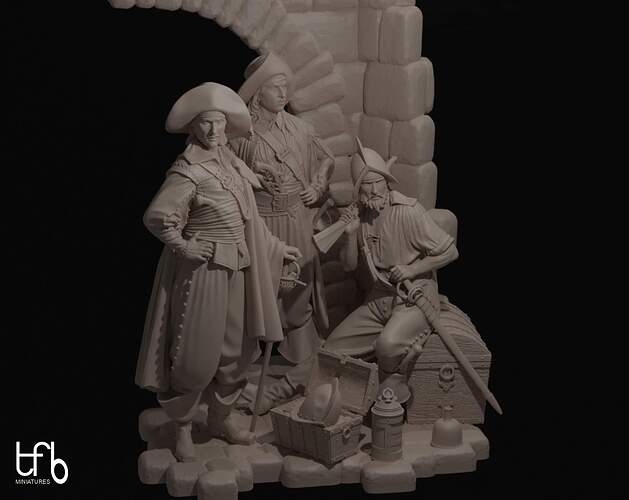 They look like good figures, but a bit static for a "sacking". Where's all the rape and pillage?
Well said!
captain-morgan-a-pirate-or-honest-man?
Something like this would be more in line with the "after the raid" approach in my opinion…
Back in the last quarter of the 20th Century there was a set of 54mm metal figures which I think was called "The Rape of Tortuga", which was never on display on trade stands (but was available on request) at shows as it was extremely explicit. I seem to recall a set of Monks and Nuns also, and at least one pair depicting a Viking invading a Saxon (now ex-) Maiden.
Regards,
M