Hi everyone,
I'm starting to assemble this kit:

by Rodolfo Masti, on Flickr
to make the Chester Special NX 93-Y "The Goon"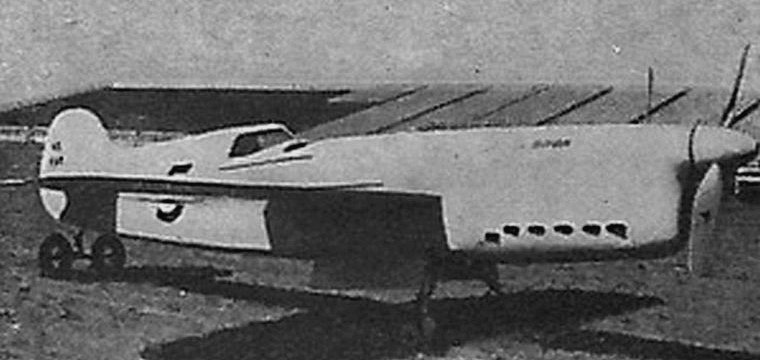 Source: http://www.pilotspost.co.za
A brief history:
Built by Art Chester in 1938, The Goon, (Chester named his planes after characters in the Popeye comic strip) was the second plane built by Chester to compete in the National Air Races.
His first plane, The Jeep, was a successful racer, but by 1937 it did not have the speed to compete.
The Goon was a small streamlined racer that was built tightly around its small but powerful engine.
At the 1938 National Air Races, The Goon, piloted by Art Chester finished a close second in the Greve Trophy Race, but he was forced to drop out of that year's Thompson Trophy Race because of mechanical problems.
Pleased with the performance of The Goon, Chester brought it to the 1939 National Air Races where he won the Greve Trophy setting a new record for the race at an average speed of 263.39 miles per hour.
The aircraft was used after the 1939 Air Races in a 20th Century film entitled "Tailspin."
A red ring was added around the number 5 on the plane for the film.
Bought and sold by several different owners and modified over the years, The Goon was finally purchased by the Crawford Collection in 1991 and returned to Cleveland.
Source:Western Reserve Historical Society
If you are interested here a video about the 1939 Cleveland National Air Race
A quick look inside the box:

by Rodolfo Masti, on Flickr

by Rodolfo Masti, on Flickr
Any further information or picture is welcome.