Hi there, It's been a long time since I posted anything on Armorama. I used to post under the name"Rossgary" so a few old-timers might just remember me.
I imagined this one to be the aftermath of a close encounter in the desert for this recon team.
There's a couple of firsts in here for me. My first ever diorama and my first vehicle in about forty-odd years. In fact, the last time I did this vehicle was when it first came out in the mid seventies. I was about ten at the time! I think it's held up pretty well. The Tamiya Sdkfz 222. I don't think it came out too bad?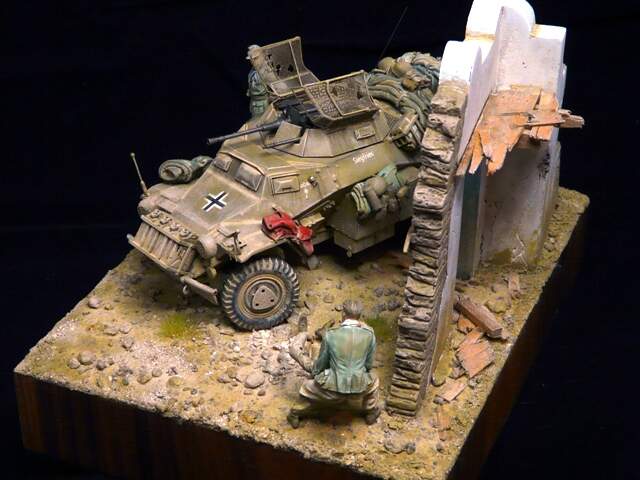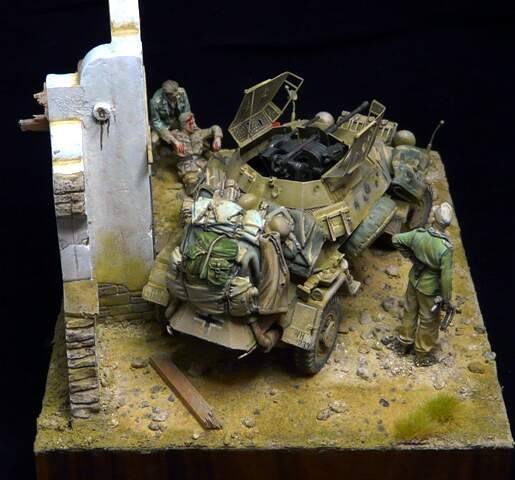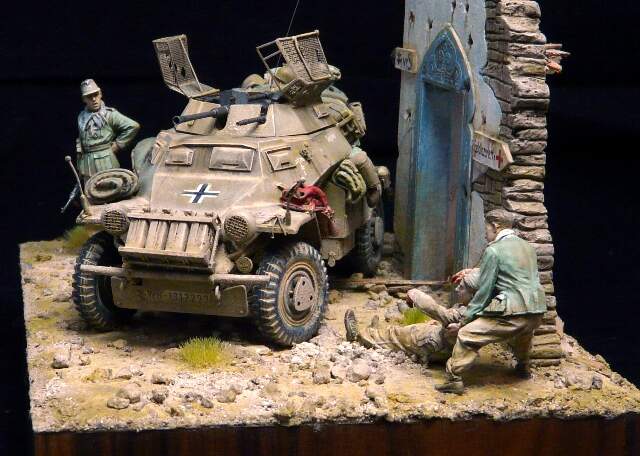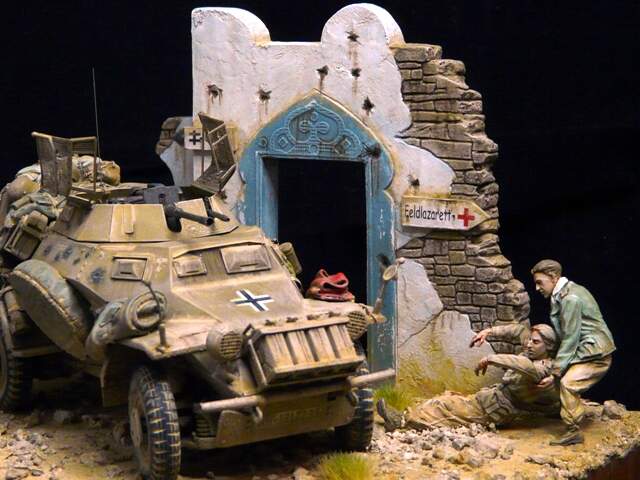 Probably zero accuracy but, what the heck! I enjoyed it!