I second Phil's request - I gotta have one to wear to my next prostate check …
Here ya go guys.
I Just Want To Build Model Aircraft And Ignore All Of My Old Man Problems shirt (lancometee.com)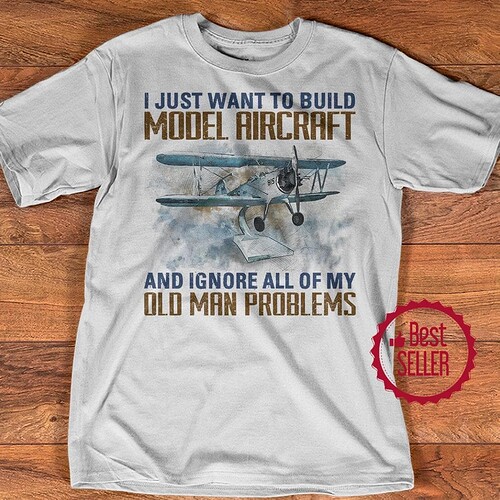 They don't make 'em for armor, or ship modelers!
I would get so much paint on that…
Better buy a dozen!

NO AFV's … C'om on now that is just not right. Why do only the fly boys get a shirt like that? Us land yacht builders need some luv' n too!