Ready for paint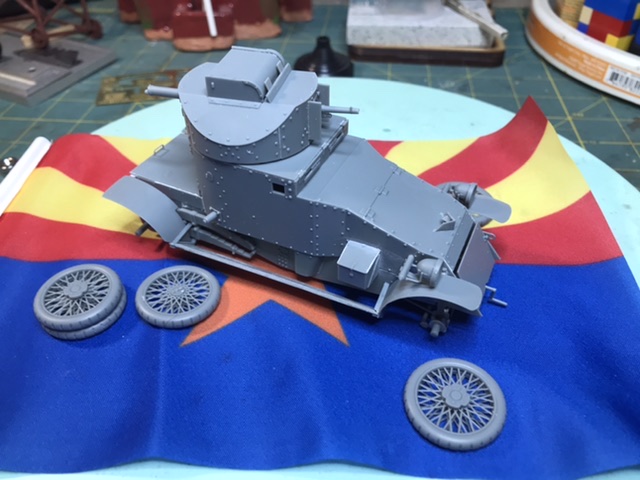 That's a cool model. Product of your weekend group build? How did you find the kit?
Yes! We all sat down and started our various CSM kits.
Nice kit to build and the fit is good. Like all kits details can be added.
Paint!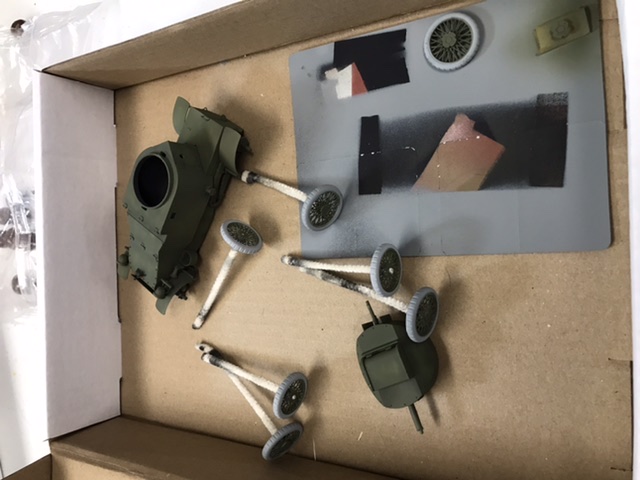 Looking good
Cheers,
C.
These CSM kits a little gems and your doing an awesome jod, Dan. Love that Copper State flag too.



On a base…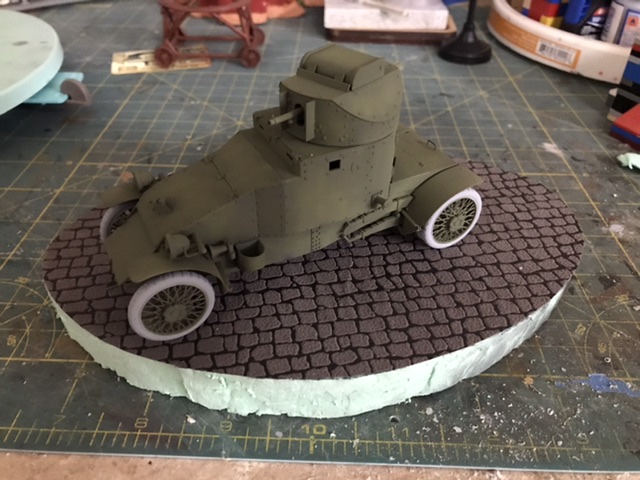 Very sweet Dan! Cool looking for sure! A++
White wall tires just looks so retro stylish…almost like Chip Foose abducted a real one for an episode of "Overhaulin"
Thanks-from what I understand is that tires from that period were an off white.
I'm a little late for the final party here but I had to say you did a bang up job on this kit. I really like the mottled green. Is the base made with the Tamiya cobblestone paper sheet? I didn't have much luck using that stuff. Even after using 3m adhesive spray over time it bubbled up and distorted. However, I didn't put a finish over it as it appears have.
Again, nice build.
Cheers,
C.
Thank you-tge base is the Tamiya paper sheet Glued to foam.
I primed it and then painted it with cheap acrylic paints.