When I started scale modelling during 2003/ 04, I started off with a 30$ air brush compressor that made more sound than deliver air flow….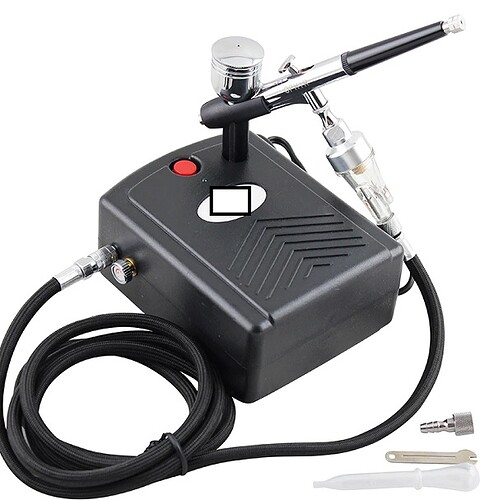 So, investing 400$ for a compressor was a big decision…. I bought WERTHER Sil-Air Compressor in 2004 and was the happiest man.
True to its reputation the compressor served me well over these many years. Even when we moved overseas, it travelled with me and sat in the storage when the voltage was different.
I moved back to India during 2021 and getting back into modelling…. Off late I noticed some rusting at the tank corners, I sanded and painted the outside and forgot about it…. Later I started hearing some weird noise when the compressor starts up. I got a bit concerned. I thought of getting the compressor checked out…. Shipping back to Italy from India is ruled out. So started searching the local experts….
One refrigerator mechanic said that we need to service the compressor and said the possible cause is rust due to contaminated oil etc… By that time the compressor was getting hot even after running for short duration…. I reluctantly let him take the compressor to be checked at….
After nearly 3 months, I got my compressor back…… Looks like, to fix the compressor, we need to spend around 450$ to import and ship replacement components. Or identify local alternates which might take more time and more of a trial and error….This is the current state of my compressor……
I feel very sad today…. It is confirmed that I will never get my compressor working again

I am sourcing for a new compressor now. Wish me luck…….