Artitec has created new DAF models in 1/87.
---
This is partial text from the full article (usually with photos) at
https://automodeler.com/news/daf-tandem-axles-and-more-payload
The first delivery of our regional buses is now in stock in Artitecshop. We expect the second batch in March.
The matching figures of bus drivers, sitting behind the wheel and standing, will be back in stock soon: at the end of February.
The standard regional bus was a Dutch regional bus that was built between 1967 and 1988. The buses were built by Leyland-Verheul and Leyland-Den Oudsten, and by DAF on the basis of the DAF MB200 bus chassis. Bodybuilders Den Oudsten in Woerden and Hainje in Heerenveen used the DAF MB200 platform. We also have versions availble which were in use by Belgium public transport companies.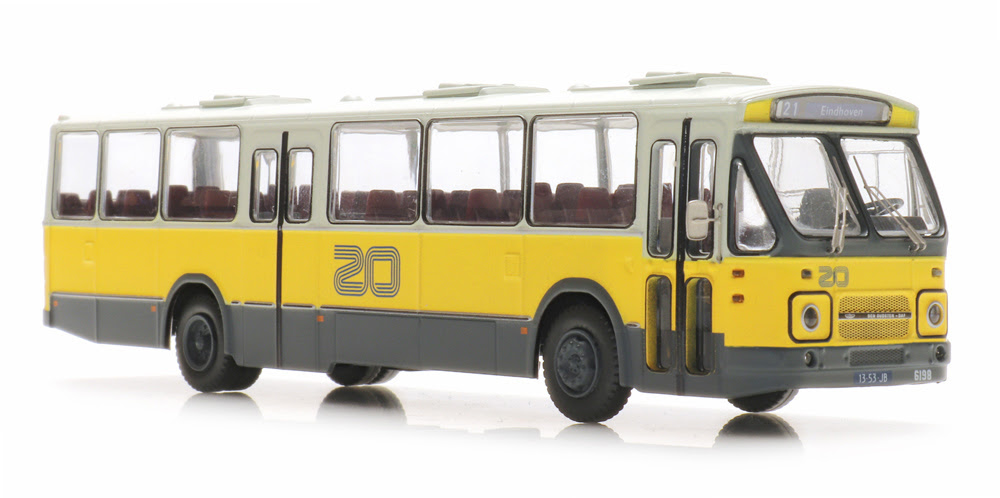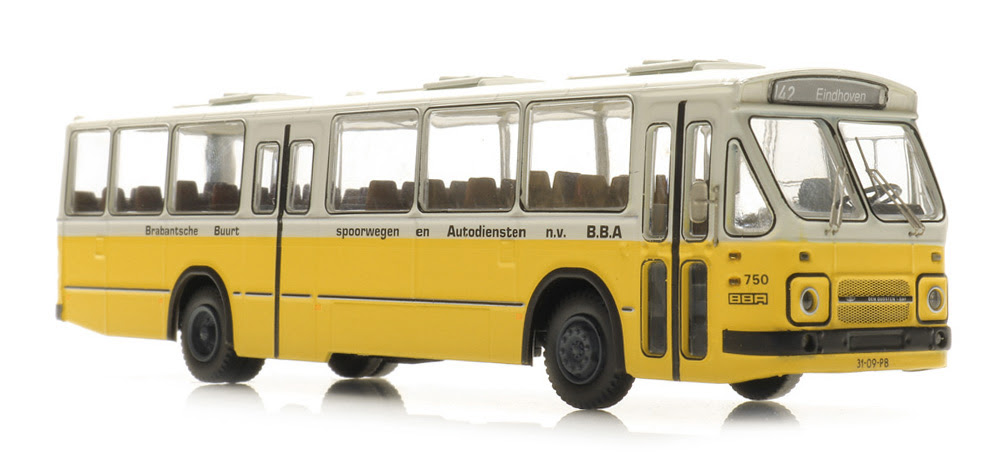 Belgium regional buses