Hey, hey. While I wait on yet another order of paint, I continue to work on a bunch of different models.
This DML 9059 Jagdpanzer IV A-0 was started four or five years ago during one of my previous attempts to return to model building but health stuff nixed that. I rediscovered the model mostly completed, spread over four different boxes, with a few parts painted. The Zimmerit paste was about two thirds completed.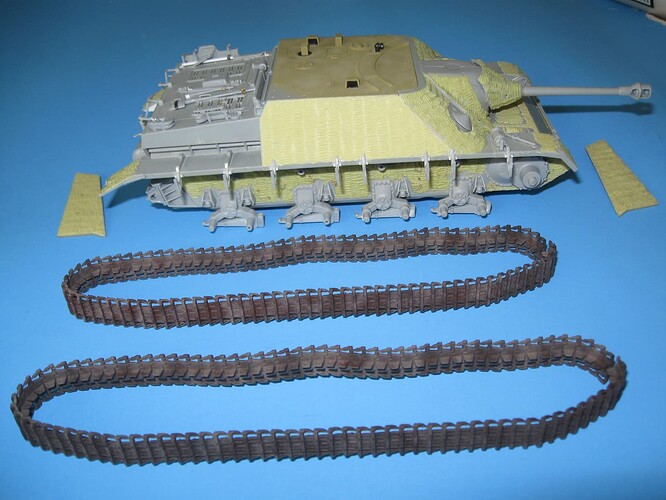 Over the last few days I fixed a few things and added the rest of the Zimmerit. Dark green areas represent old Milliput, Light green areas represent new Milliput. The Zimmerit looks over scale and the old versus new patterns do not match but…I tried. The original vehicle featured a somewhat haphazard Zimmerit coating and I attempted to model that.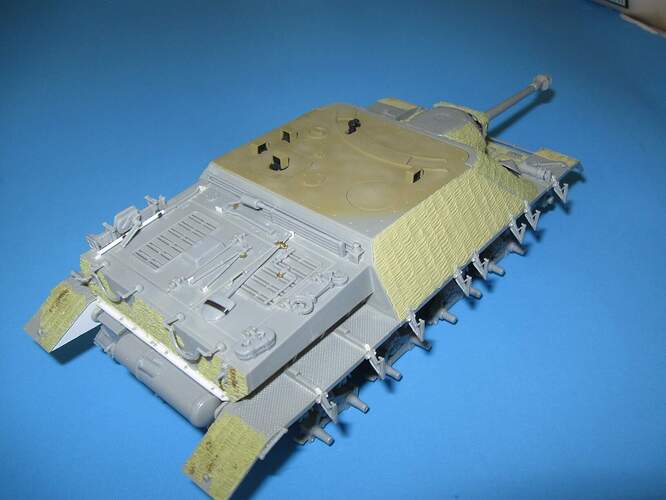 This version of the Jagdpanzer A-0 was released by DML in the mid 2000s. Most of my attempts to improve the model involved adding tool clamps and such to the engine deck. This model will depict the vehicle in driving school configuration, not the later version assigned to a combat unit. The tracks are wrong for the driving school vehicle–they should have cleats–but…oh well.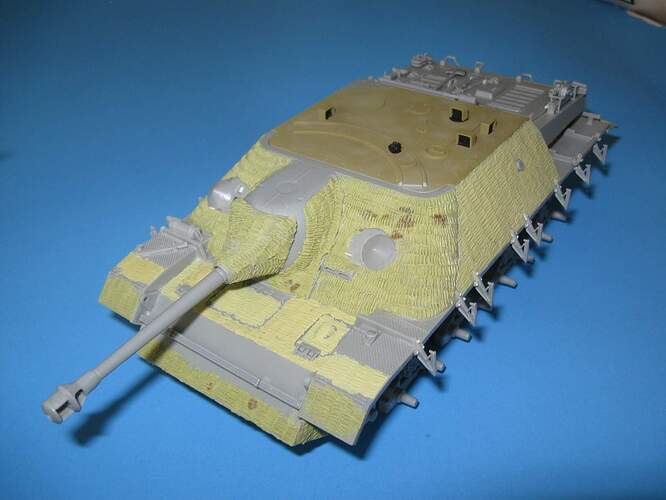 The model will receive monotone Panzer Dark Yellow camouflage and very modest weathering, under the assumption that a training vehicle would receive excellent maintenance. The schurzen came molded with all panels on a given side connected. While that is somewhat unrealistic, they look rather smart so I intend to use them.
Anyway, the model is currently taking a bath so that I can paint it tomorrow. If you have any thoughts on correcting or improving anything, please let me know!