Looking for any info on the vehicle. First time posting I hope I have some luck.
ian.
I moved this to Armorama to increase the chances of useable answers.
As soon as i figure out how to do it …
Thanks very much new to all this.
Ian.
There is also the excellent tech manual by TANKOGRAD
See here:
Cheers,
There's a 12 page article in a 1992 issue of a long gone French modelling magazine called Militar's Kit. The scratchbuilt model is based on the old Italeri kit. The article includes several scale drawings and some walkaround detail pics.
I'll see if I can scan it without ruining the magazine…
I can't tell if the built below is based on this article :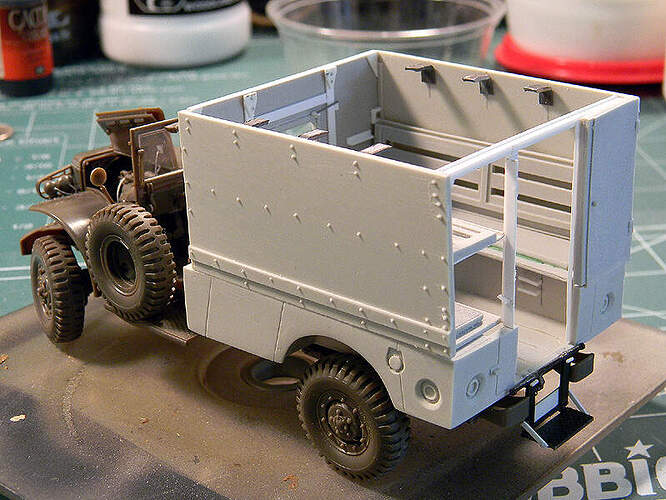 H.P.
That's just what I need thanks you so much.
ian.
The scanner I have at work is more user-friendly than mine, so you'll have to wait until tomorrow evening when I'm back home…
H.P.
no problem the kit is not going anywere. One for the back burner.
Ian.
Here's the link to the scanned article
https://drive.google.com/file/d/1uuiPVGYEOROEfXapu7Z31HtlOWlFHUrv/view?usp=sharing
H.P.