Does any one know where or even if Don Prudhommes Hot Wheels Snake Cuda funny car decals are available?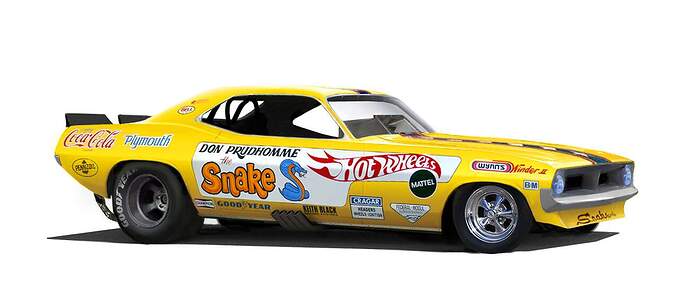 These is also this Hot wheels version.
Are these cars being made again?
Well that's a trip down memory lane. Oddly enough I have that very Hot Wheel sitting in front of me. Go F'gure.
Thanks! Now. did anyone make a 70 cuda funny car other than MPC?
Yes, Monogram.
Only one I saw for sale.
Humm… $ 171 is a lot of Christmas.
Maybe I should use the Ramcharger Challenger Chassis and try and find a resin Cuda funny car body.