Hi , planning to buy this kit.
Is Trumpeter better?
Any information regarding this kit is welcome, thanks.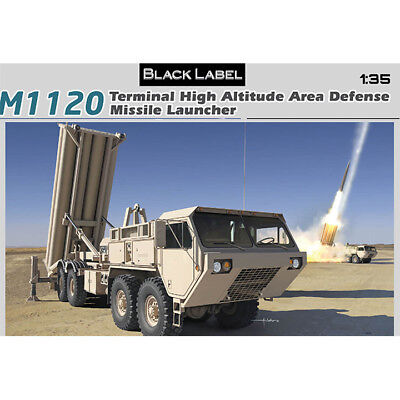 I built the THAAD and the TPY-2 from trumpeter and was very impressed (Especially when your experience is in the Itallari kits). I have heard many modelers groan about the black label kits so I have avoided them.
Sprue image of the Italeri HEMTT Gun Truck kit: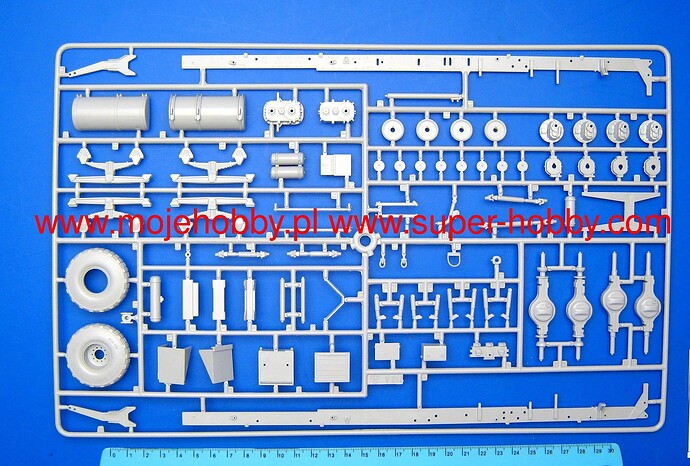 Sprue image of the Dragon M1120 kit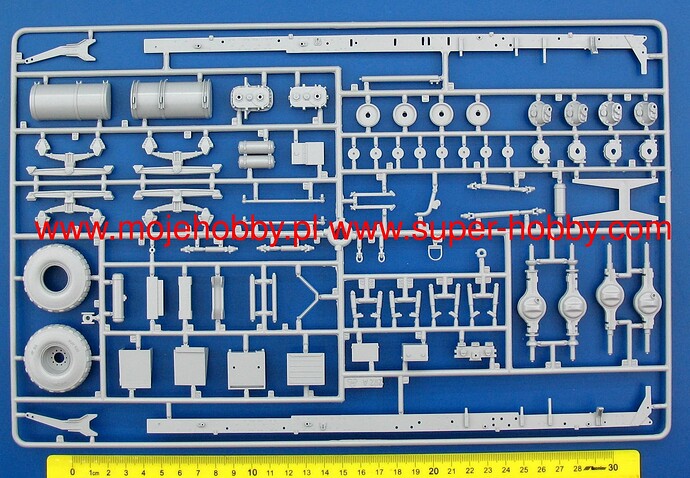 I would buy the Trumpeter kit …
I whole heartedly agree, and I have said this before and I will keep saying it. I really hope that somebody from trumpeter reads this site, as I am calling them out to complete the line of the HEMTT family so we can have a decent build of the rest of them.
I agree with everyone - the Trumpeter kit is the one you want. Here is my build of it for reference. Not the best photos, just used my phone. Did the AN/TPY2 as well and it is really nice.
is that the 1/35 kit? I got that kit as my payment for building the 1/72 scale version of the two I mentioned above.
Yes, it's the 1/35 version.
Beautiful build I might reference back to get some guidance when I dive into mine.
Is it just me, or are those two sprue shots identical, with the exception of the color of the scale ruler?

I agree with all the others that the way to go is with Trumpeter. Their HEMTT kits are light years ahead of Dragon and AFV Club, who both use the old Italeri HEMTT as a base.
Yes, that is the point. Dragon used the old Italeri kit as a base for their M983A2 and M1120 THAAD. kits. They have all the flaws and lack of detail as the Italeri kits. They added a bit more detail with a few new parts, but they are nowhere near the quality of Trumpeter's HEMTTs.
I think there is a slight difference in camera angle and lighting as well …

Someone also angled these parts slightly, maybe a consequence of dumping sprues into the box.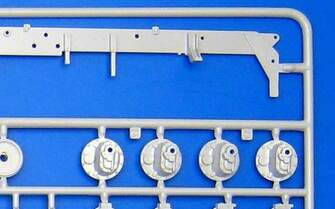 Thanks much, it won a gold at a regional show back in 2019. Be glad to take some other photos if need be. Just PM me.
Will do it might be a while in a bit of a build slump, but I'll fight thru it.
I understand. By the way, the Trumpeter kit comes with missiles too.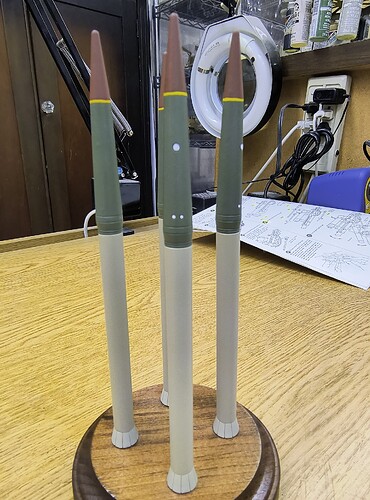 Found the colors in the internet.

I Did my 72nd one with black fins to break up the back end they are so small its hard to see them.
I loathe all things dragon…Trumpeter is the way I'd go.
Great guys, thank you all for feedback
And that is why they are "Black Label"!