Hello,
I am new to this forum and want to introduce myself with a build from 2019.
It is an Eduard strip down kit of the Fokker Dr. I in gentlemens scale.
As you can see, most styrene parts are replaced by photo etch. Some resin part complete the build.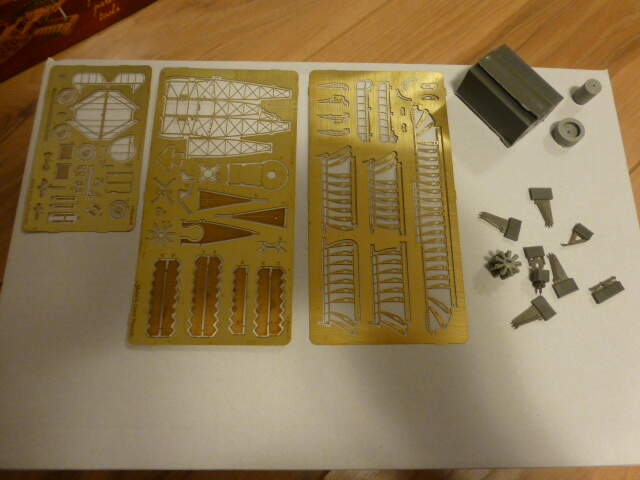 My soldering experience was rather rudimentary back then, so everything is superglued. Some parts of the frame were fortified with strips of styrene to have more contact area for the glue
The wooden parts were first airbrushed buff and then received their wooden appearance with oils.
The metal parts of the frame were colored in a greengray tone of which I read, that it was used during WW I.
A little field maintanence diorama was fashioned and the mechanic added.
I was lax on research concerning the color of the mechanics uniform and just chose blue for artistic reasons. I was informed that the correct color would have been fieldgray. But I like the blue one nevertheless (and resisted the temptation to redo him).
Would love to hear a comment or two from you guys.
Have a nice weekend.
Cheers Michael