120mm Airborne Resin Figures Sculpted by Maurice Corry, offered by Mitches Military Models, Freedom Model Kits 1/16th German Sd.kfz.2 Kettenkraftrad Typ HK 101.
Resin figures painted in oils over an acrylic base. Scratch built outhouse and fencing with standard ground work applied over blue construction foam.
Bob, (Hope), was not expecting guests this fine June morning when he made a quick stop to take care of business. Freddie and Billy, however, were pretty giddy when they found a prize souvenir and plenty of chow and booze in the back of the track-bike. Sgt. Hank kept Bob under guard while the booty was tallied. Poor Bob!
This was a really fun build with a great set of figures and some good old scratch work as well. This is by far the quickest I have ever produced a Large-Scale figure diorama, just under six months.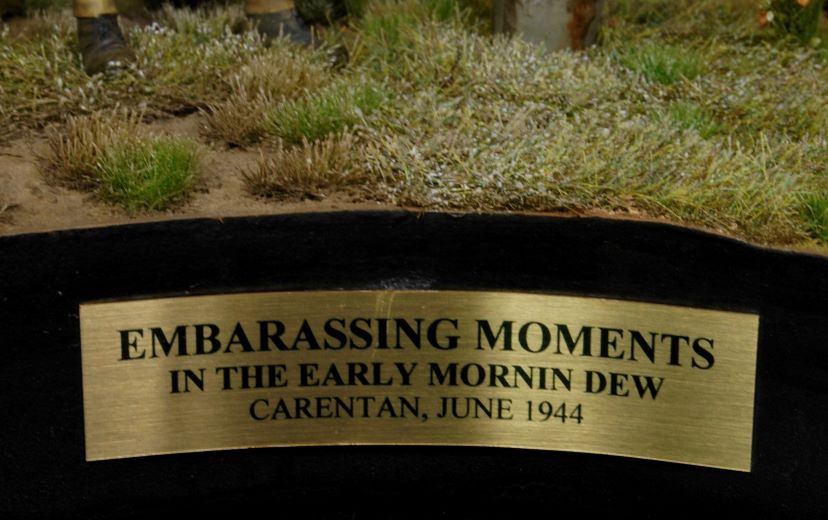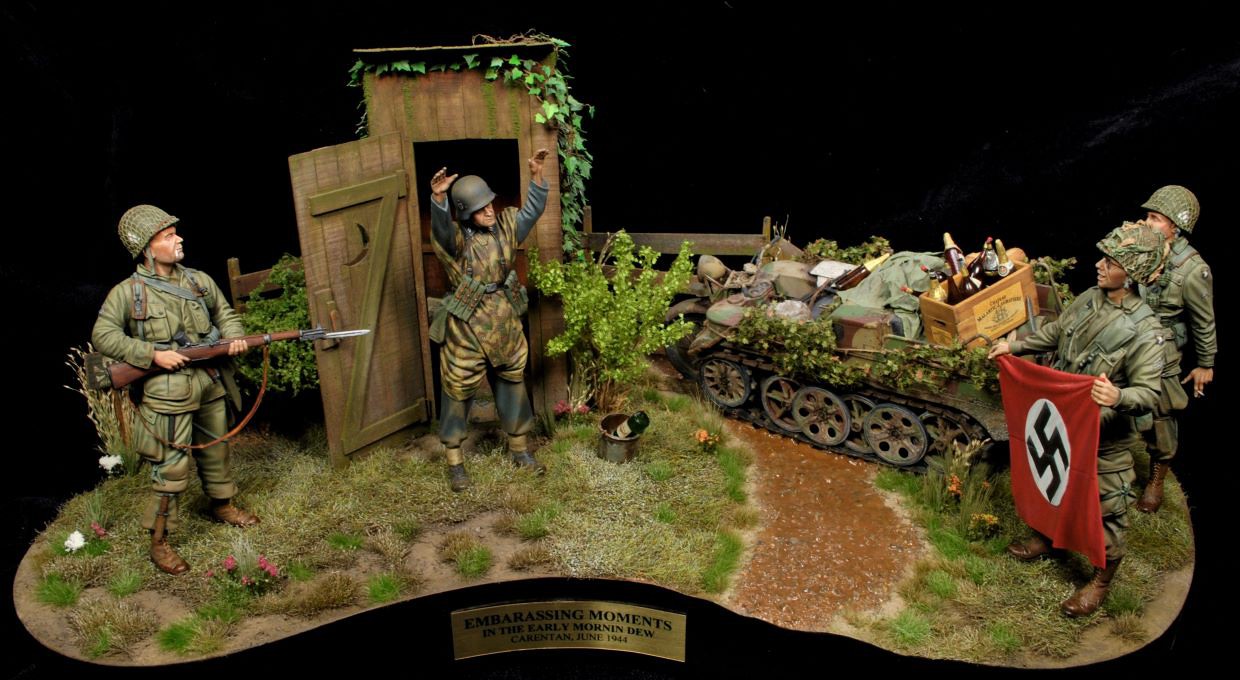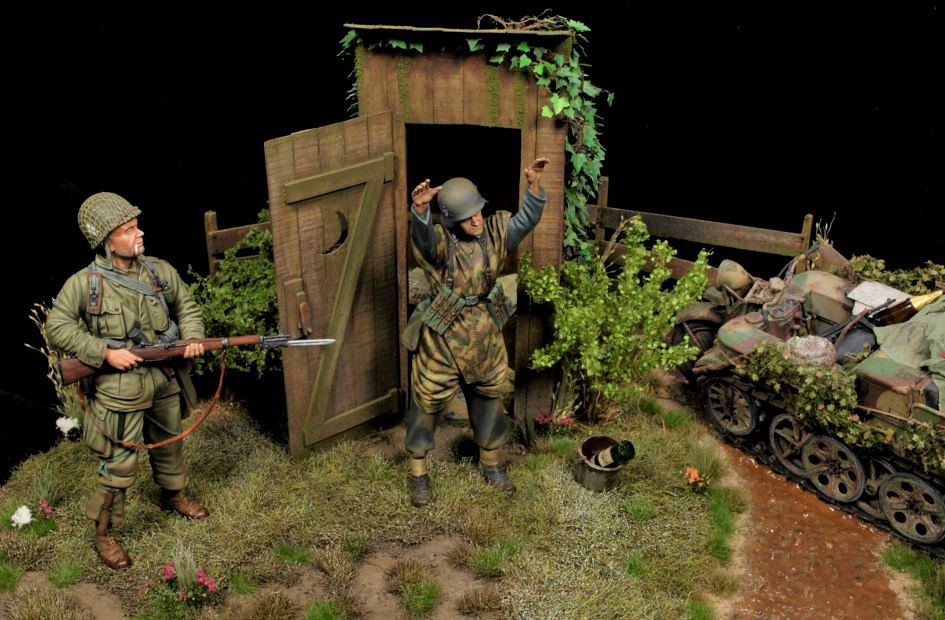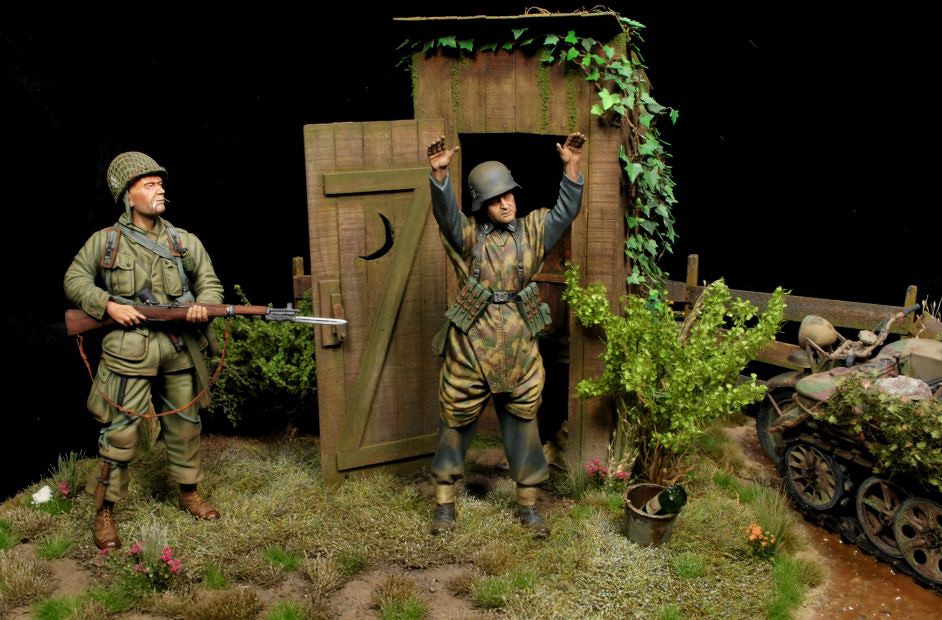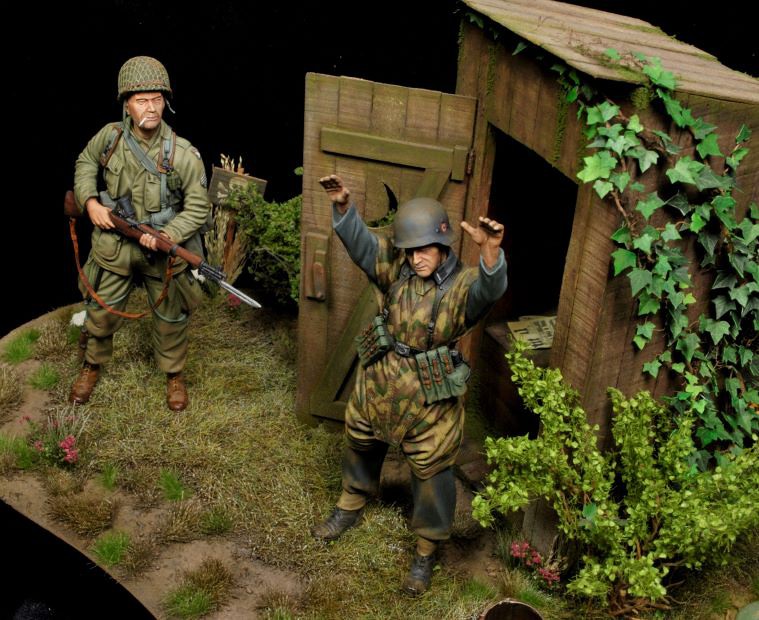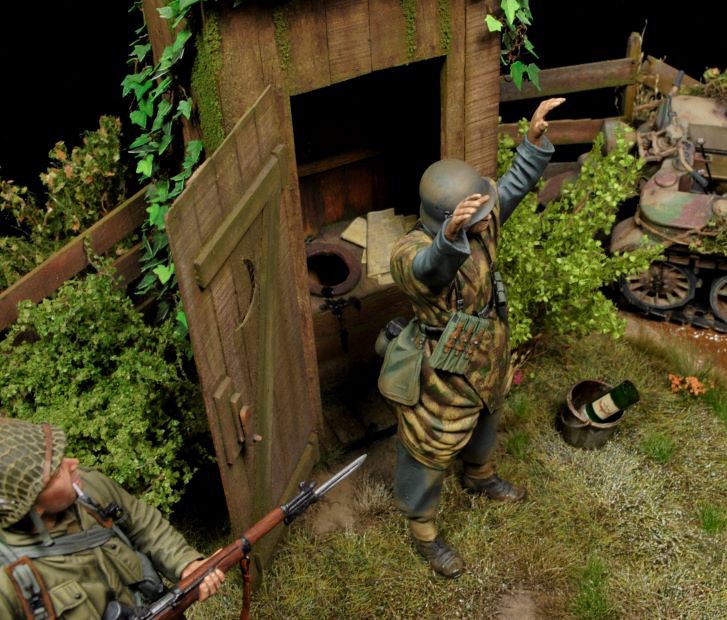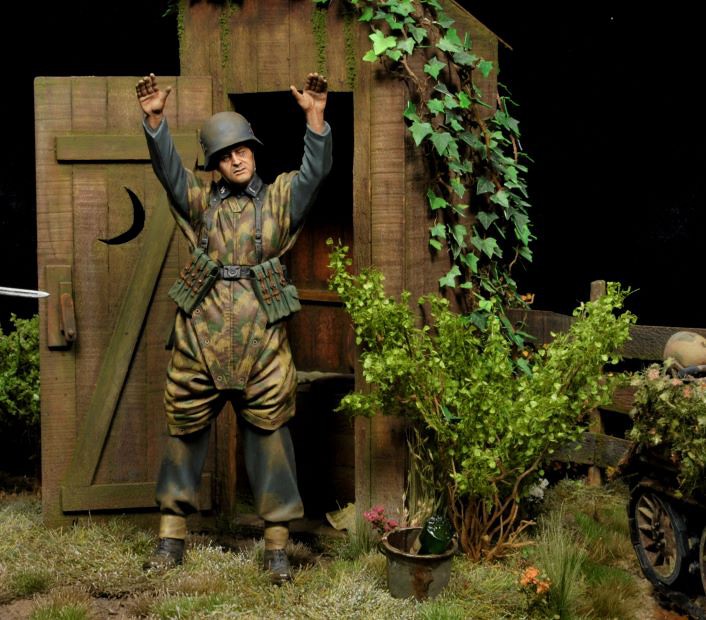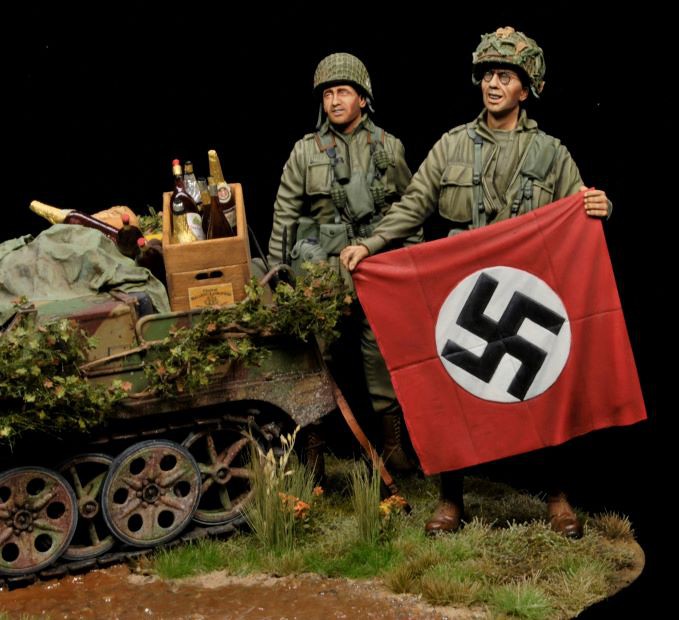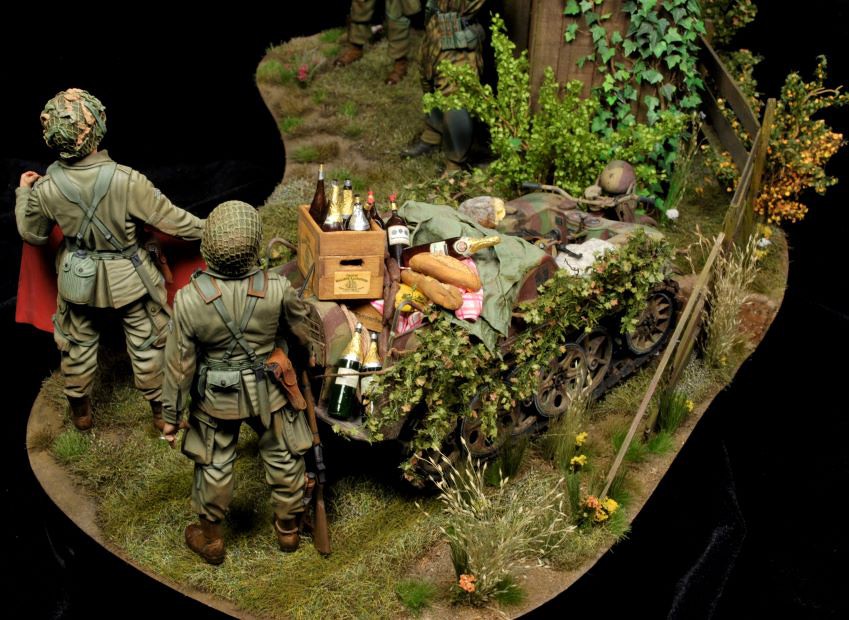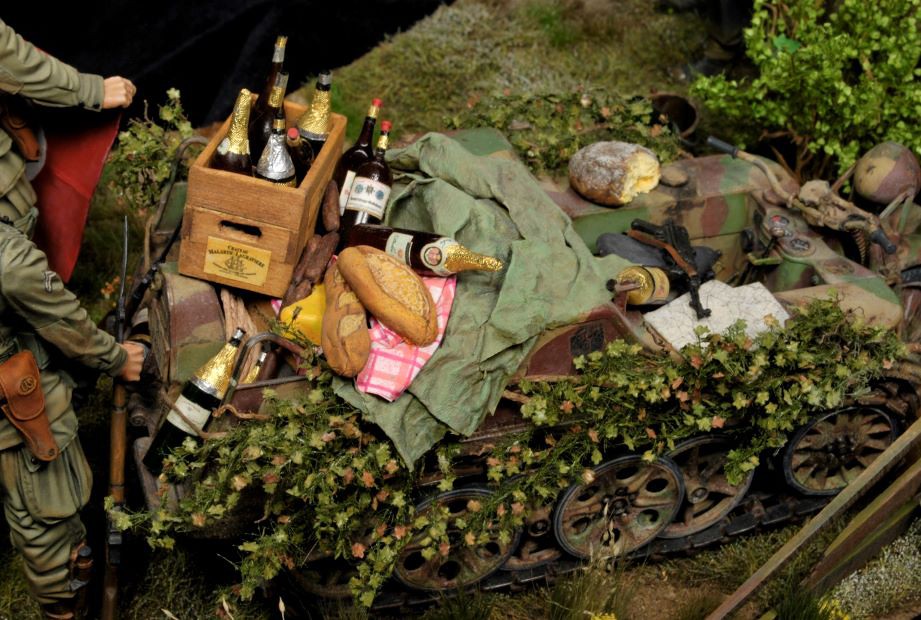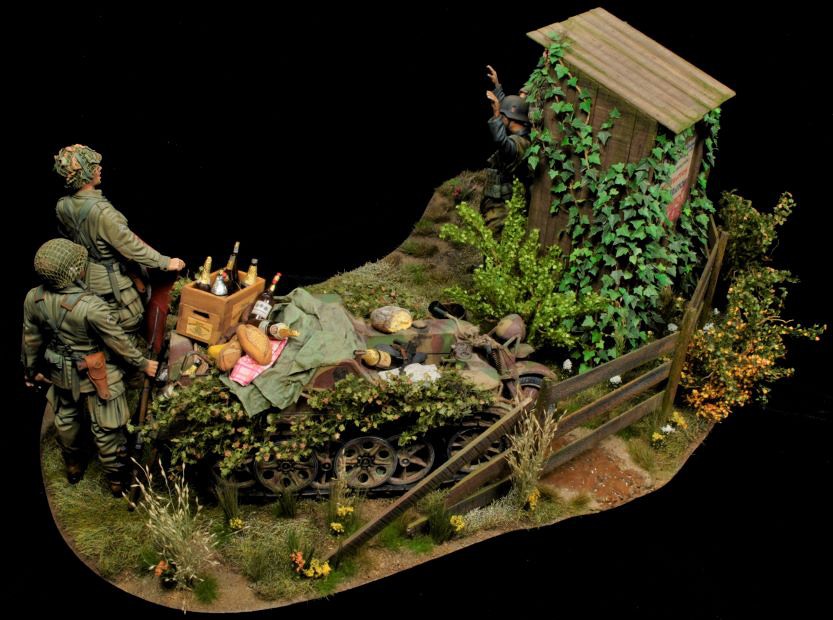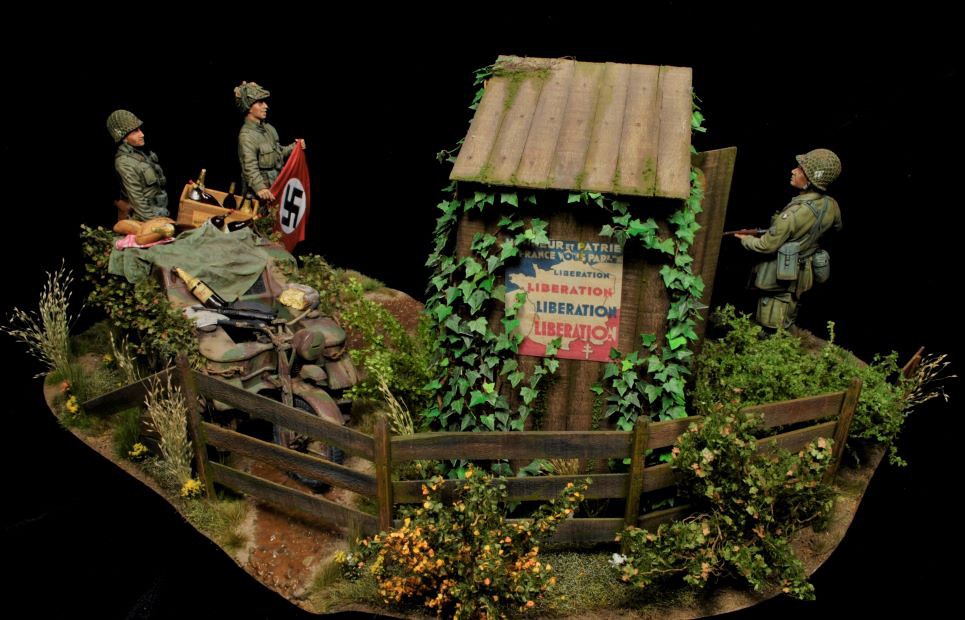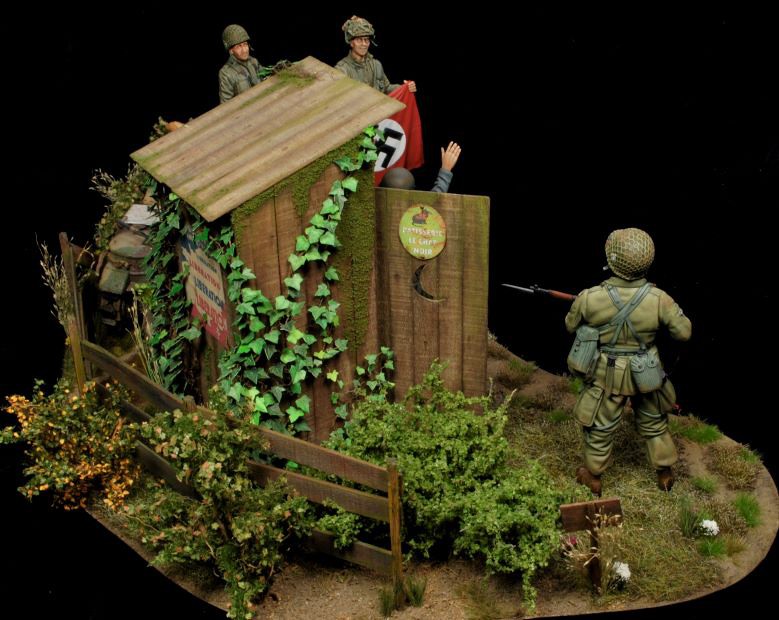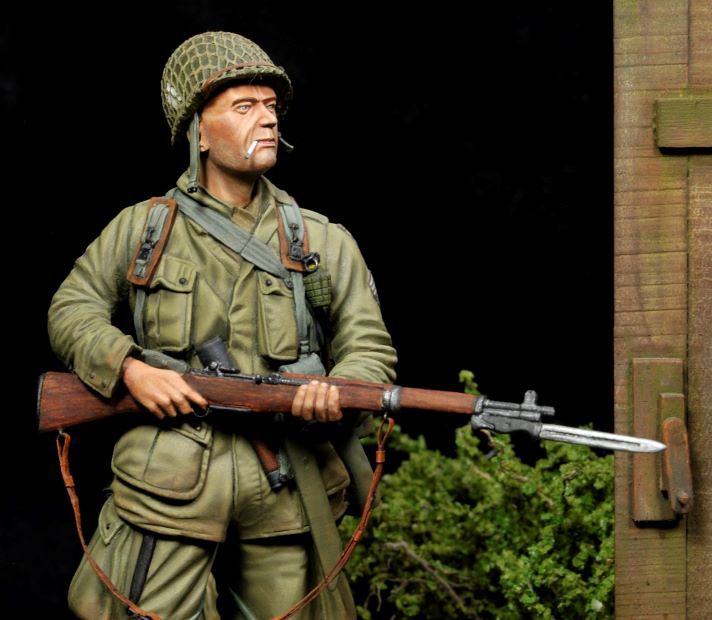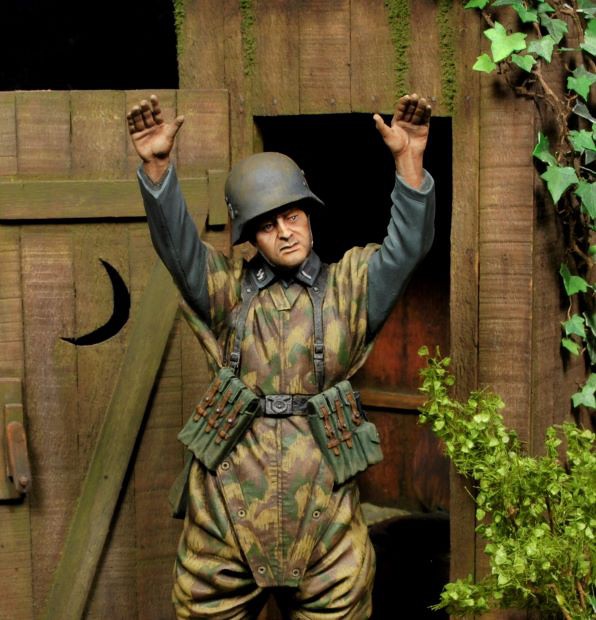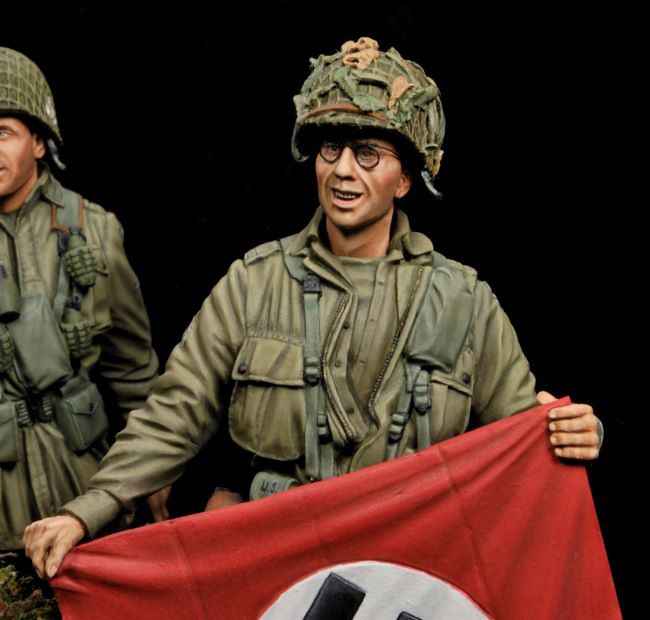 All comments welcome. Cheers, Ski.