This is my latest diorama. I photographed the construction steps, so I will try to show them, ending with the diorama ready. It is a scene of German soldiers feeding in the field with the famous Tamiya Field Kitchen (35247). I had already used one of these kits to make a kitchen truck, but it is one of my favorite's kits, I decided to build another one, now in a diorama. As I like to incorporate the base into the work, I thought of making the dio using some reference of wartime kitchen accessories. Initially I thought of making it inside the cook pot that they used, and that we found basically in all the figures, but …
Looking for references about german field kitchens, I found the images below. It is possible to see the so-called "essenbehalter" or food-container, used to transport food for troops that were not close to a field kitchen. They were used as backpacks for transporting food in a thermal environment. So, why not?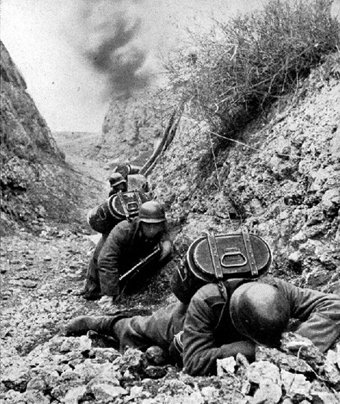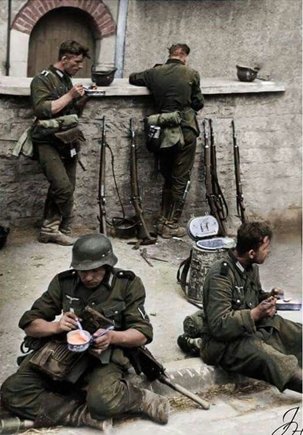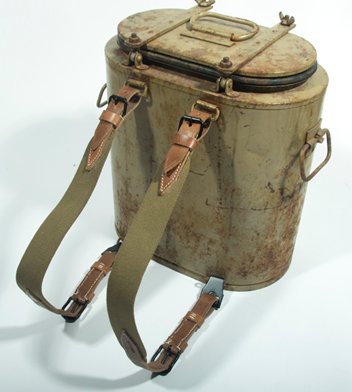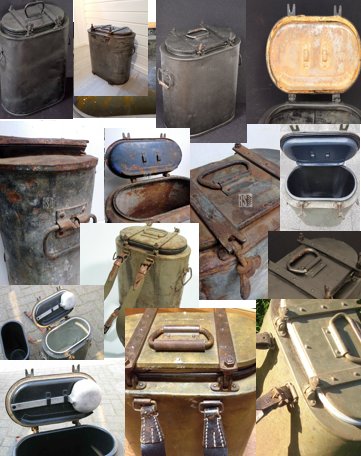 all images are from the internet, used for reference only.