What type of missiles are these?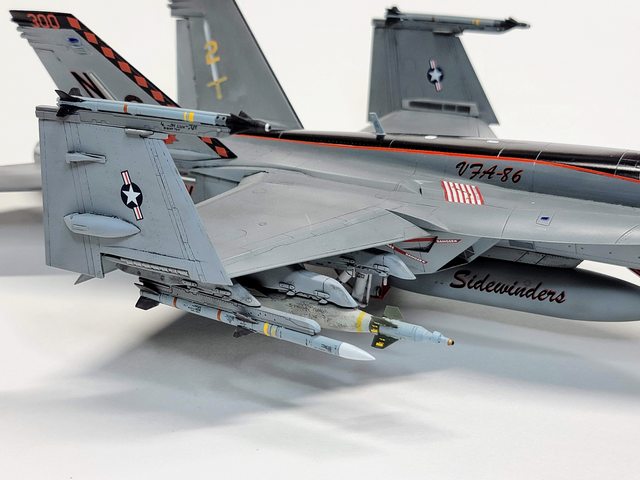 Wingtip is AIM-9
White nosecone is AIM-120 AMRAAM
Green fins is Paveway Laser Guided Bomb
Specifically, the wingtip ones are Aim-9X.
Weapons wouldn't be loaded on a wing with it's wings in folding position, right?
Wings are usually folded shortly after landing, and not extended until getting ready to launch due to flight deck space limitations. It's fairly common to see aircraft armed with folded wings.