Updated November 7th, 2023.
Trying to thin the stash a little. The more you buy, the more I'll take off the total.
Dragon Jeep, $20
AFV Club M54 $50–SOLD
King Cobra $95–SOLD
US M113 $50–SOLD
IDF M113–SOLD
RAAC M113 $50
M730A1 $35–SOLD
$10 each or $9 each if purchasing two or more.
US Artillery SOLD
M252 team SOLD
Bronco Chinese small arms $8
Miniart Soviet Tank crew with bonus ammo $10
Tamiya US gun and mortar team $5
Tamiya German Machine gun troops $5
Dragon Stug Crew $10
Dragon Allied Weapons $10
Gecko US Paratroop weapons $12
Gecko Modern British Weapons $12–SOLD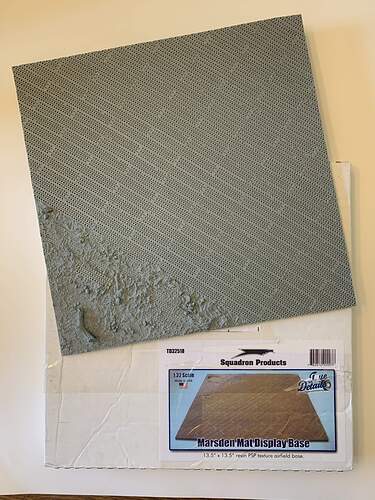 Base $35
Verlinden IDF M113 fuel tanks $5 (two sets)
Verlinden Humvee detail set $20
Verlinden packs $5
Verlinden 88mm ammo $8
Kirin Full Metal Jacket $40–SOLD
Kirin Recoilless Rifle crew $30–SOLD
Verlinden IDF Crewman 1970s $15
Hobby Fan Guntruck crew $25–SOLD
Custom Dioramics Shower $8–SOLD
Meng Barriers $8
Plus Model Wash Station $15–SOLD
Warriors M113 Crew (1 bust, 1 full figure) $10
Jaguar $15
Sol Vietnam Marines and base $20–SOLD
Verlinden ammo trailers $25 each–BOTH SOLD
Italeri Field tool shop
Sandbag sets $4 each or all 4 for $12
Italeri weapons $8
Green Onion palm trees $10–SOLD
Heller WWII weapons $8
AFV Club M102 $20
Italeri M1097A2 $20 ($30 with the Verlinden detail set)
Realling trying to thin the stash so the wanted list isn't too long:
AFV Club or Kinetic IDF Doher
AFV Club Propellant Containers #35299
AFV Club Bofors 40mm containers
AFV Club 105mm containers and crates (mainly need the metal canisters and wooden crates)
AFV Club 155mm shells M1122 & M454
AFV Club 155mm PKG shells
AFV Club 1555mm M982 Excalibur shells
Hobby Fan M56 Scorpion
Hobby Fan Aussie M113 crew
Hobby Fan IDF M113 crew Yom Kippur
Would also be interested in trading 1/16 figures vehicles and accessories (Vietnam and Modern era)
Thanks for looking