Products released in June 2023
---
This is partial text from the full article (usually with photos) at
https://armorama.com/news/fcmodeltrend-news-june-2023-2nd-part
I'm curious as to how these look like in 3D prints: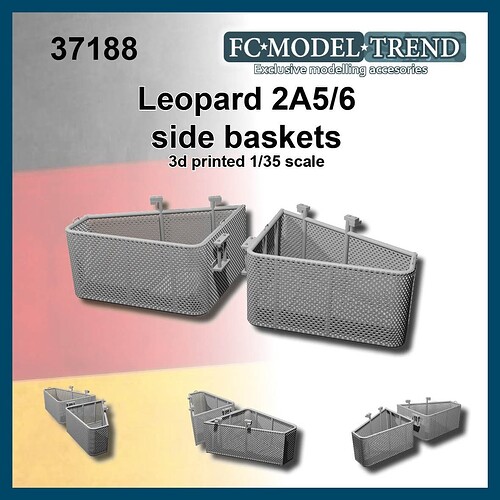 FC Model T. doesn't have the best reputation in terms of the print quality.
Cant help with the Leo stuff but to give you an idea about how other baskets turn out.
These are the promo images of the Cr1 Basket set.

And these are real deal delivered to a guy who was doing a Cr1 build a while ago in here. The FC ones are the bottom ones.
I think there a few issue here and there with all 3 of them in regards to sizing etc.
Huge lack of print quality and lack of accuracy - I just plain won't buy anything from FC Modeltrend.
They lack consistency I think. There is enough open source material out there to get good dimensions and a realistic look with a better quality product for sure.