Since I asked @staff_Jim for this subforum might as well use it. Built it and they will come.
This my third figure from them but first one I am painting. Overall I think the figure looks great. Lots of detail, minimal clean up needed.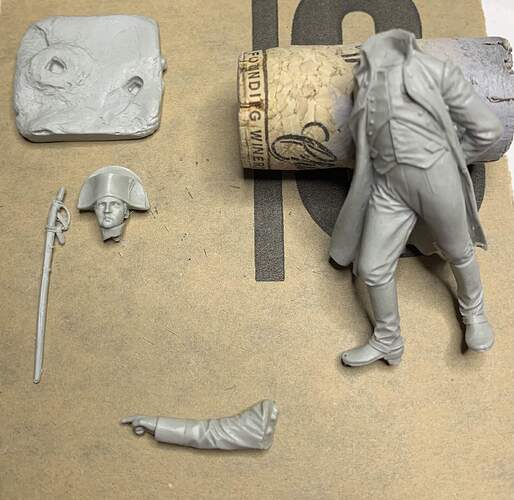 I have attached the arm and plan to prime this weekend. Since I haven't worked much with figure painting this makes more sense to me. Allows me to paint the inside jacket collar and not mess up any neck or face painting. Always looking for any advice or better practice, especially colors to use. I have and like Vallejo paints for figure painting.
Noticed a pin hole on the shoe that will need to be addressed before priming.