Hi all,
Could you please help me gather some data on the flash suppressor of 3.7cm Flak 37 in 1/35?
I normally refuse to do WWII German kits but this stupid kit from Dragon was at a really low price on evil Bay during the Thanksgiving holidays so I pulled the trigger:
Lo and behold, it was missing the flash suppressor of the flak…

As if someone made a small hole just to take out the flash suppressor…
Looking at it, it looks easy to replicate it in 3D printing but I need to confirm the measurements.
Can someone tell me if I have these measurements right (purely based on the aftermarket part photos)?
Also, it's hard to tell if there are 6, 7, or 8 rows of eight holes in the front half (conical)?
However, it looks certain that there are 4 round rectangular holes on the 2nd half.
Based on this photo of the RB offering, it looks like there are 8 rows of 8 holes but can't confirm…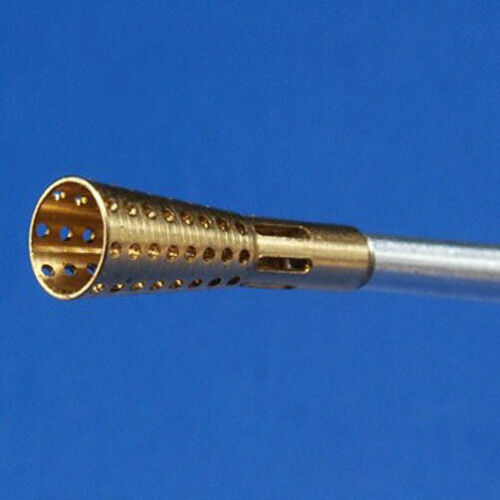 Can someone help? Thank you!