Evening all! Time to get around to my next project. This time, I'm building the infamous Prius (or Priuth, as my easily excitable younger self would have shouted on the highway).
As can be seen, the parts of this kit are actually pretty good! Much better than I expected. No mould lines on the body or flash, and the detail actually looks reasonably good. My plan is to modify things and make a sort of semi-rally Prius, with a little bit of a lift, cool wheels, and perhaps lights and decals if I can find the time and resources.
It seems like people love to hate this car, though personally I love it as it is. Perhaps it's because I'm a loathsome hippy or because I've watched all the documentaries about climate change at school, but there's something about this car that's just rad. It isn't fast, it can't handle, but it can haul everything you want for 5L/100km, and that's the kind of thing we can use more of right now.
(Sadly nobody makes my beloved Prius V in kit form… Perhaps some 3d printing will change that. 35th scale?)
I used to be a big Tesla fan, but I've since decided that these are in fact cooler because of the Hybrid Synergy Drive. It's cool. Very smart design.
Makes me feel all warm and fuzzy inside.
Here's a photo of the general look I'm going for…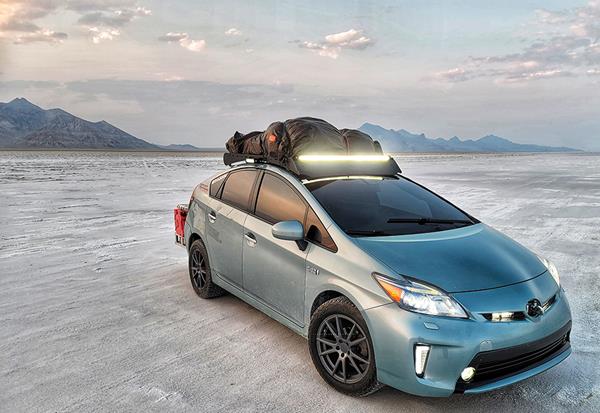 Also, this may well be my first foray into using resin printed parts! I've already had my friend print some turbofans for me, and the kit tires stretched on quite nicely.
Anyways, that's all for now. Thanks for tuning in!
Dennis