Last night I had to wait untill I had to take my oldest daughter to her rendez-vous point in order to travel to her school, some 600km north. Meet-up was at 02:00 am… So a whole evening of sitting and waiting. Best to use that time productively and I started picking apart and cleaning up an at least 20 year old build of a British Scorpion.
I want it to become a Falklands War representative.
That means removing and relocating stowage bins, redoing the smoke dischargers from 4 to 3 pots, adding ammocans to the ledges/mudguards, just for starters.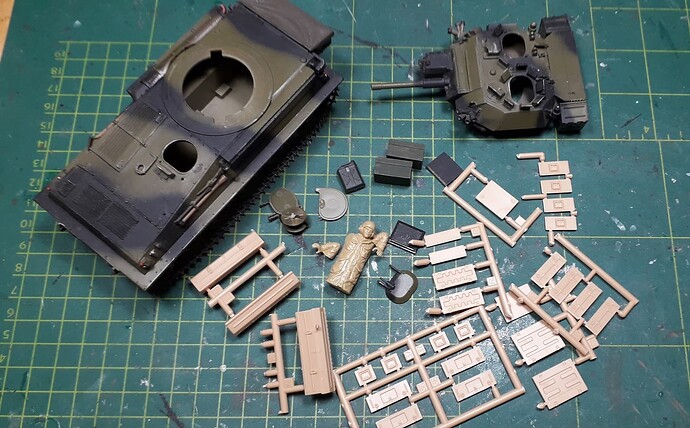 The vinyl tracks are so old and stiff, they retain their shape unsupported.