Tractors have rough lives. They sit out in the weather, baking in the sun, choking on dust and rusting in the rain. During WWII replacing one was next to impossible as the war effort meant that new tractors and replacement parts were scarce.
To solve this problem many creative farmers started converting old Model A and T Fords into makeshift tractors. Thus was born the "Handy Henry" or "doodlebug" tractor. The cars were usually chopped and various towing equipment, seats, tires and accessories were added.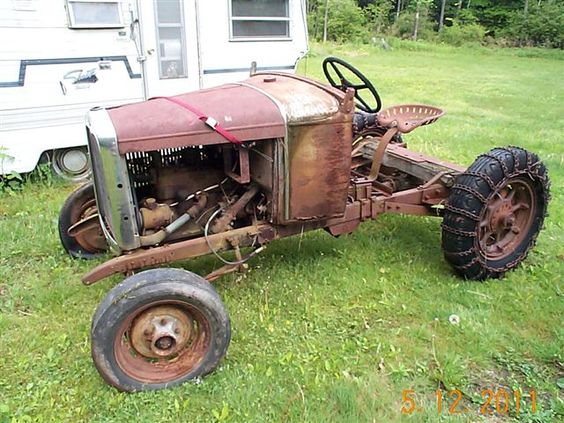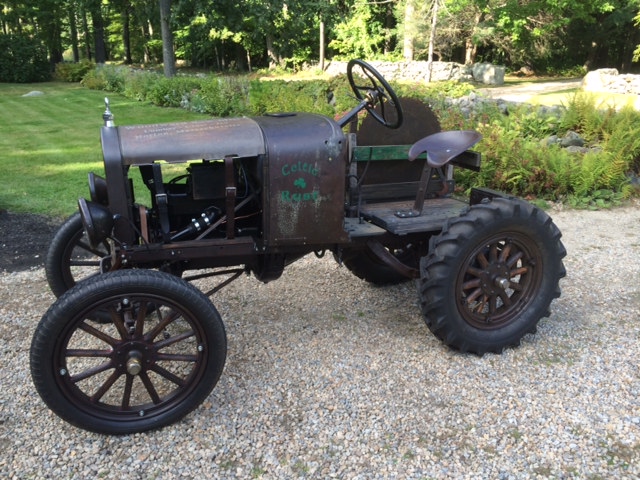 My "doodlebug" was built using the Revell 1/25 Model A Coupe and parts from the Revell Porsche Jr tractor.
It was first primer coated with Stynylrez black before receiving a top coat of Testors dark rust mixes. Body parts, wheels, seat and gas tank were painted using Tamiya acrylics. These Tamiya painted parts were then weathered by scrubbing with a 50/50 blend of Windex and water. Molotow chrome paint was used to show pealing chrome on the headlights, grill, etc. Weathering pencils were used for streaking before a final liberal dusting of pastels was applied.
A really fun kit bash of a lesser known vehicle.