I've got a Macross VF-0S that I started like 10 years ago. Cockpit is done and masked off (I'm sure the tape is still good!) and I did a white primer coat and some panel line inking so not too far off to finishing. Not much time left in the campaign but I'm very motivated to get this one done!
And the base colors blocked out over the preshading.

Decals on as well.
Just have to do a gloss coat and panel lines / weathering.
These old kits have no cockpit detail, so I added some. There is little information on these gliders, and I had just a few photos to go by. Rather than a scale, nut, and bolts reproduction, I was looking for a representation of the interior. The Falcon vacuum formed canopy turned out so nice, I wanted some thing to look at!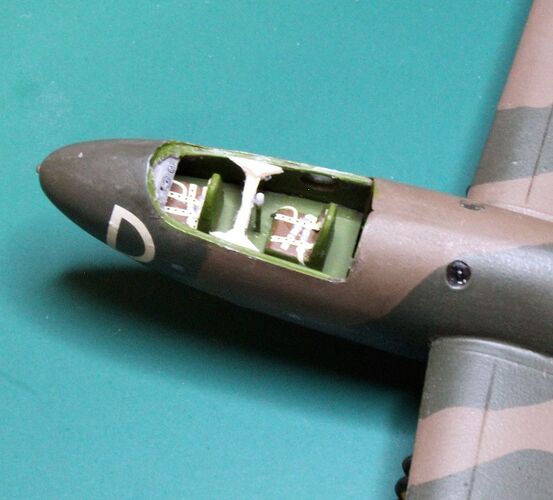 Complete! Now on to the Martin B-10.
I thought I posted my build on the original thread but again guess not, and only joined.
Anyway here is my entry BF 109 Tamiya Swiss in Christmas colors.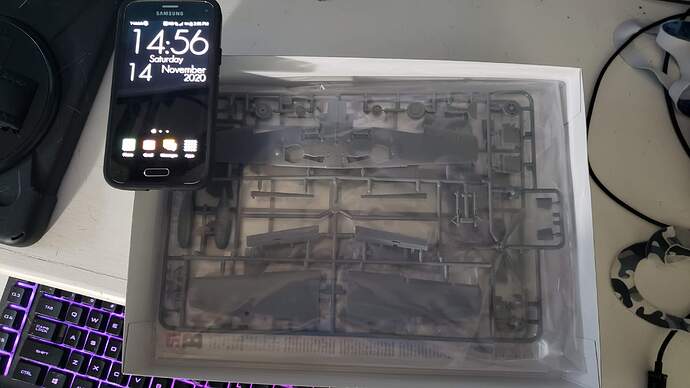 Looks like a nice kit, but it doesn't look like a Hangar Queen as it seems to be unstarted. Are you sure this is where you wanted to post this?
Michael

I will just drop it out as it was not started until around Thanksgiving anyway.
Finally finished! The hardest part was the decals had gotten old and were extremely brittle, but I managed to massage most of them successfully into place.

Hi all,
Bill, I really like how the glider turned out! Been watching since the Learning to Fly campaign. Well done!
Mark, nice finish on two this year!
Btwosan, I always enjoyed that anime.
I know I uploaded my Zero on the old site, but don't see it here.
And this side!
I too was able to finish two this year, here's the quick and dirty shots of the second P-47 from the "SOSIG". Westfall's Animosa II. Which in reality was Animosa III.
Happy New Year!
The New Year has arrived (thank goodness!) and it's time to close this one down. But never fear, John has already started Hangar Queen 11, so the fun rolls on!
Michael

Yeah, many thanks, it was a fine campaign with many great builds again.

But it's a pity we didn't get the ribbon…
Cheers
Peter
Unfortunately, no way to do that on the new site, at least for the moment.
Michael

Thanks Michael,
what will substitute the campaign galleries?
I even miss the info about start and finish dates.
Cheers
Peter
There are no campaign galleries at this point, just post to this thread. As far as start and finish dates, since this is a Hangar Queen campaign, it goes from Jan. 1 to Dec. 31.
Michael

Many thanks Michael