Thank you Colin.
I didn't know this kit.
I'll do my best!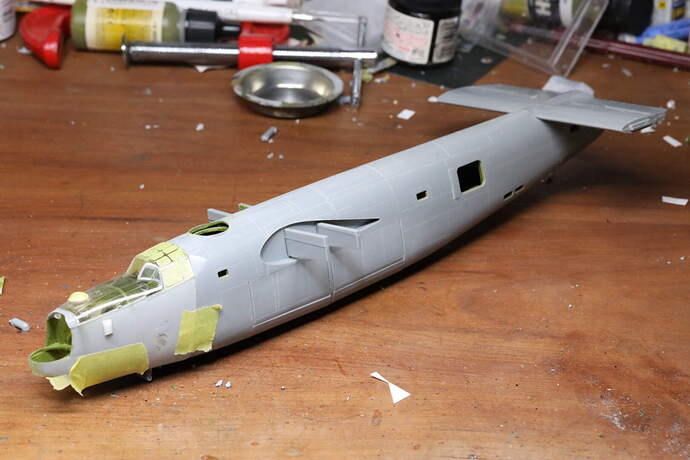 I've painted the cockpit and constructed the hull.
There were gaps between wings and engine cowls, so I used puttey.
Just caught up with this build Ryo, looking very good so far. Impressive any very handy paint masks

Thank you so much!
I'll do my best!
The masks was very useful.
The rivet work has been done!
Great work on the rivets. Coming along really well Ryo

Thanks a lot☺️
It was hard work…
They look superb Ryo

Looking good Ryo
@Colder that looks like the picture from one of Shep Paine's books.
That photo's from a site that has a collection of Monogram box art dioramas he built but there are at least 3 photos of portions of the same diorama in his "How to build DIORAMAS" (Kalmbach, 1980). All round excellent book packed with very well explained and illustrated techniques. If you don't have it tucked away somewhere, it readily available through the used book market and highly recommended.