Still working on painting the turret details, and still work to do. Periscopes have been a bit tricky due to the fact that they are just resin with no transparent parts from the kit. But I think it's not that bad so far.
I am thinking what way to go about applying a wash over the entire turret to add more shadows to the barracuda. I think I might just apply it over the entire surface and wipe away excess in the high spots.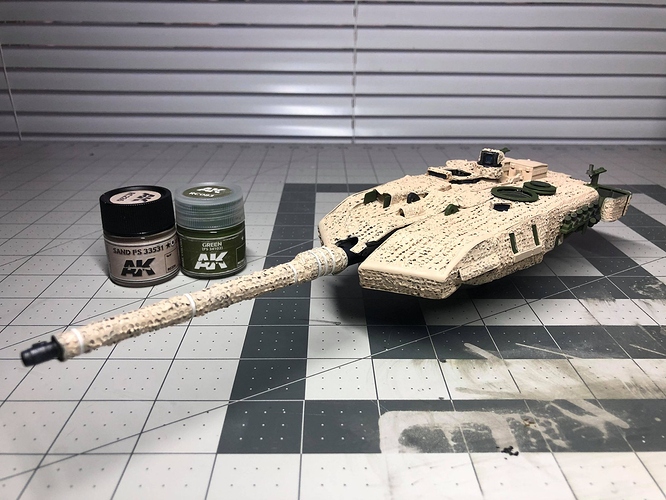 Looking good. The wash is going to bring out the Barracuda details… have you considered a pinwash instead of just drowning the entire surface with the wash? It is more demanding, especially for such a complex surface, but I think the overall effect might be worth it.
Mario
I'm honestly not entirely sure what I will do. Pin wash may work, but adding it to each hole on the barracuda would take forever.
Maybe use a wash and then go back with a cotton ball or pad with just the clear thinner to remove most of the wash not in the holes.
I was thinking that. I went and got an AK Wash for Modern Vehicles which I think is a lighter brown than the Tamiya panel liner I have. I'll have to do some testing to see.
So there is still a fair bit to do before I get there though. I still have to apply the darker brown camouflage pattern on the barracuda. I took a break from the turret, other than putting a crew sprayed maple leaf on the side of the turret as I saw on at least one tank from 3rd troop in Afghanistan. I think that effect came out pretty good, all though I sprayed it about 1.5mm too low.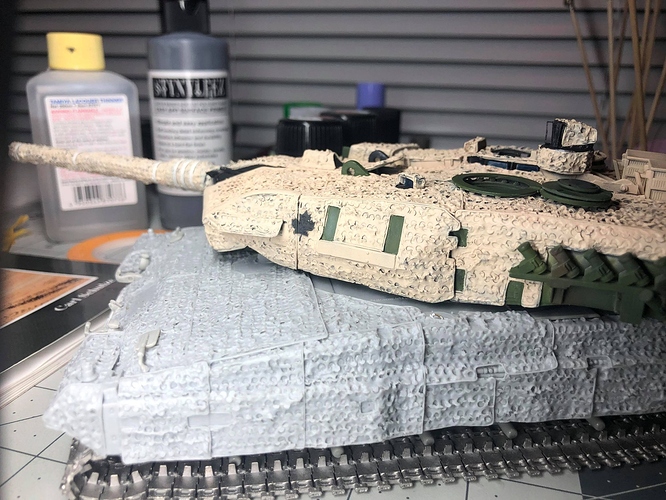 I also did some work on the road wheels, and they are ready for weathering now. I took some artistic inspiration from the Tankograd book, in which I saw a Leo with a few green wheels and tan hubs. I suppose this is from replacing the road wheels with new ones which were based in green. Wheels came out good I reckon.
Looking good !!
The Maple Leaf and the green replaced road wheel with sand hub are nice touches.
Exactly. These are the kind of details which give life and originality to a model.
Did you make a template to spray the maple leaf?
Olivier
I did, yes. Basically I took a decal sheet from Echelon and cut out the decal to create a perfect mask. The Hobby Boss decal was out of scale for this application, so I couldn't use that.
Today I decided to do some work on the upper hull. I found some old 1/48 PE for German tools and figured the buckles could be used to add some more detail, and it seems they work rather well.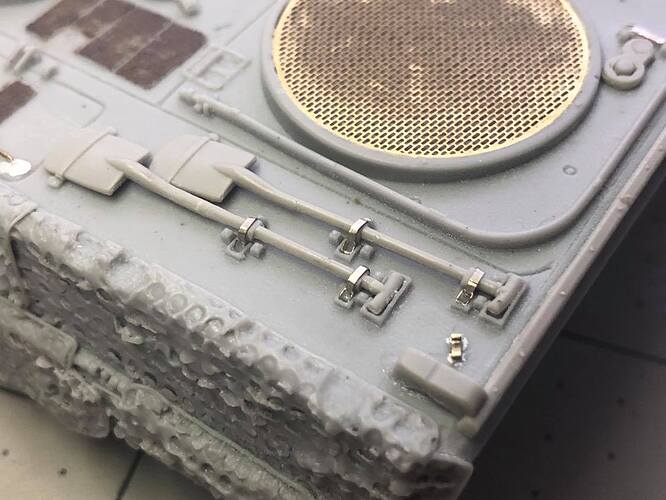 I then added the anti-slip texture to the hull deck using Migs anti-slip paste for 1/35 scale. I will need to wait for it to fully harden and sand the burs away from masking. But overall, the texture came out pretty nice.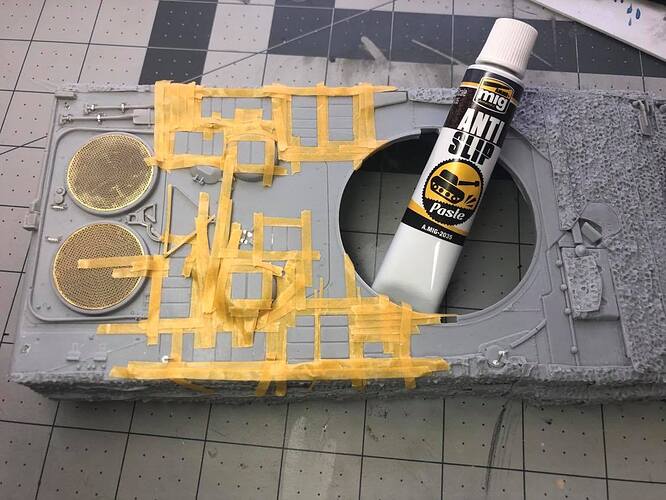 Your road wheels look good but keep in mind none of the Leopards were repainted for Afghanistan. The caked on dust and dirt made the suspension look like it was painted tan. The road wheels that were green were simply clean replacements fitted on to the dust encrusted hubs.
In either case, the wheels represent one of the reference photos I am working off of. I'm not sure if that is dust, or paint but it looks accurate. Enjoy your feedback too, info like that is really helpful in creating a more accurate kit.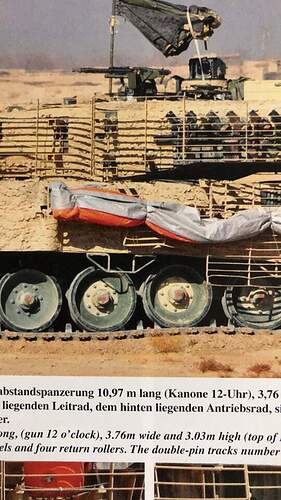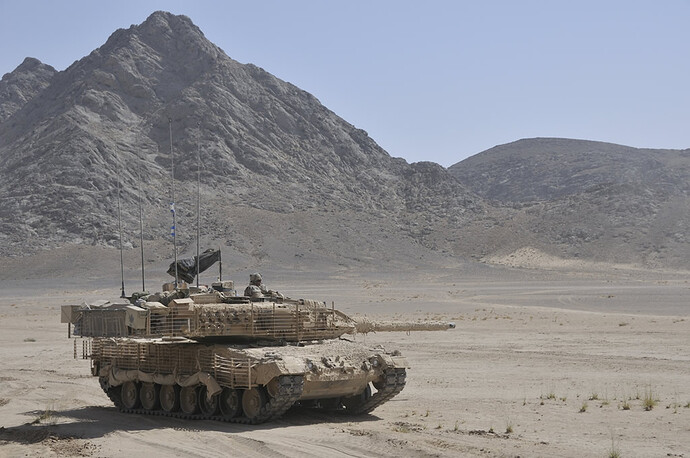 Well done on the build so far, just a friendly reminder the SAAB Barracuda covering is in a couple different colours when you around to detailing it.
If you have any questions feel free to ask, I commanded Leopards in Afghanistan .
Cheers
Anthony
Yeah, that is something I want to be able to depict. Do you happen to have any close up photos of the barracuda so I can see the brown color more clearly? It look as if it is a lighter shade than NATO brown.
Which reference are you using ? This is the best on the market right now, 2 DVD set of reference photos and many unpublished photos.
Right now I am using the Tankograd book. I will take a look at this one.
Here is a turret photo showing the red brown colour on the SAAB covering, in the sun and with dust will look very faded .
Ah, real life peal and stick camouflage.