Hi all,
well the hobbyboss 1/35 Jackal arrived today and when I saw the state the parcel was in, the alarm bells started to ring.
as I looked at the actual box my heart sank…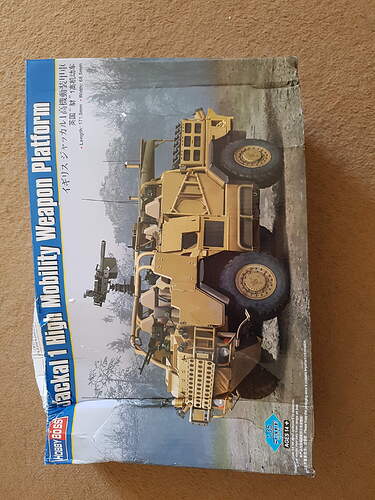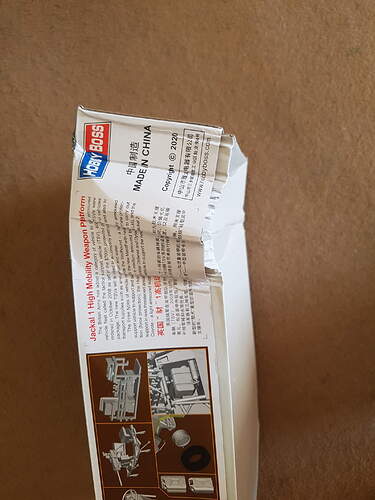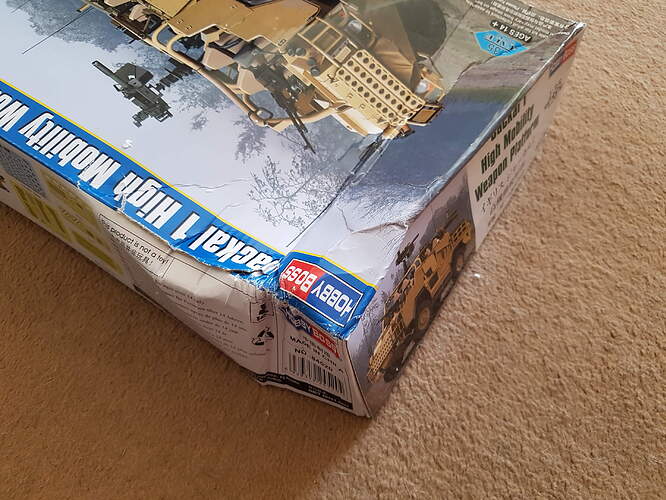 I opened it up, which was another challenge in itself and it looks for the most part that the kit is alright. some sprues are bent but the parts seem ok and still attached. the PE is fine, only one section was slightly bent and was easily fixed.
so folks it looks like I dodged a bullet.
just thought I would share this with all of you, especially if you're ordering from eBay.