In 1955, This Tiny Electric Narrow Gauge Train Was Installed In New York's Holland Tunnel To Monitor Traffic Speed.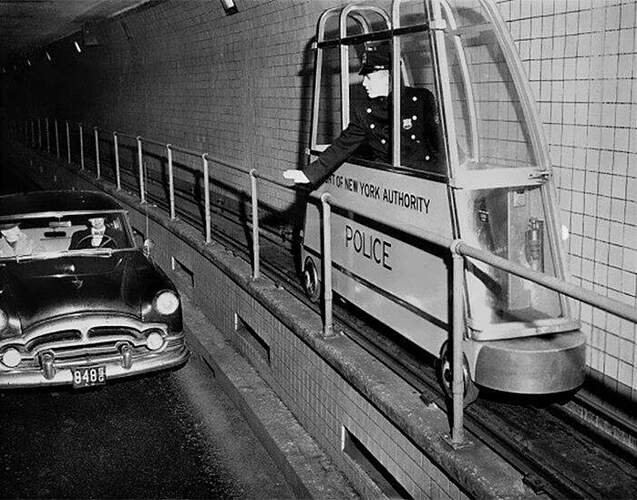 Oh wow, that is a great shot!
I don't know whether to laugh or be in awe. Fascinating all the same.
I imagine that would have been a boring, loud, exhaust smelling job. Probably where the rookies got stuck.