Hello,
Looking for some advice in cleaning this airbrush.
It's a cheap unbranded Chinese thing I got from my LHS a couple of years ago, but have never gotten around to using. (To be honest, I had completely forgotten about it till I found it in the back of a drawer this morning) I remember taking it apart once, then spent ages reassembling the thing. Like field stripping a miniature rifle. I'm fully expecting the thing to be pretty poor quality when it comes to spraying. Just interested in learning to use it before buying something more professional. I don't mind risking gunking this up.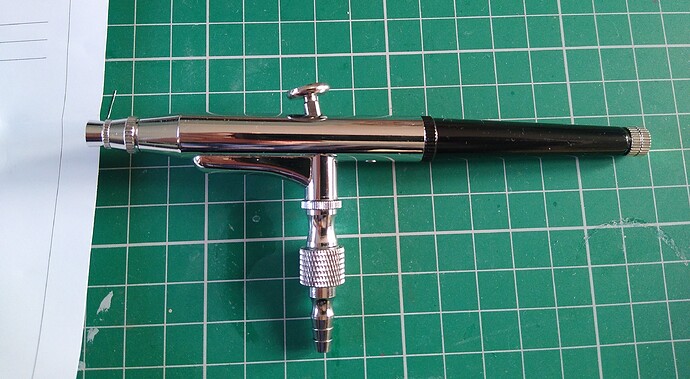 I usually spray Vallejo acrylics these days and have a bottle of their airbrush cleaner which I use with my trusty old Aztek.
Any help would be appreciated.