Sorry about the crap photo, it was the best of 5. I need a real camera…
My Valentine has two identical gaps between the front hull and fender, on either side. I believe they are too wide for putty. I fear I won't be able to sand whatever I put in there very effectively.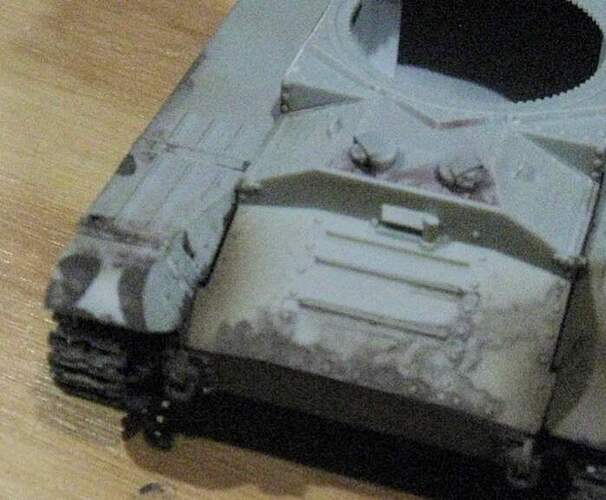 I'm thinking some styrene strip just to provide bulk, but not try to make it flush with anything, then perfect plastic putty as something I can kind of shape without sanding. But really… help!