Some figs I have in planning for a sci-fi/fantasy dio, called "Hunters". There will eventually be more of the Alien-type critters, and the girl will be on some high ground rocky area.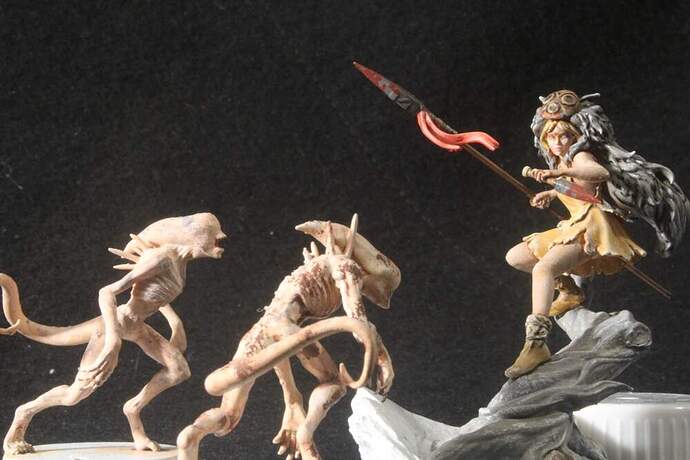 I was planning to paint the critters a pale flesh color, but then I tried a dark blue-black.
Which do you think looks better? Blue-black as in " Aliens", or pale flesh as in mutant humans?
Likes…dislikes…comments?