Hello,
For my first build on here on the new site, I'm going to do ICM's RNAS Model T Armoured Car. A little vehicle that only saw service in Russia and built in Tipton. A town not a million miles from where I live.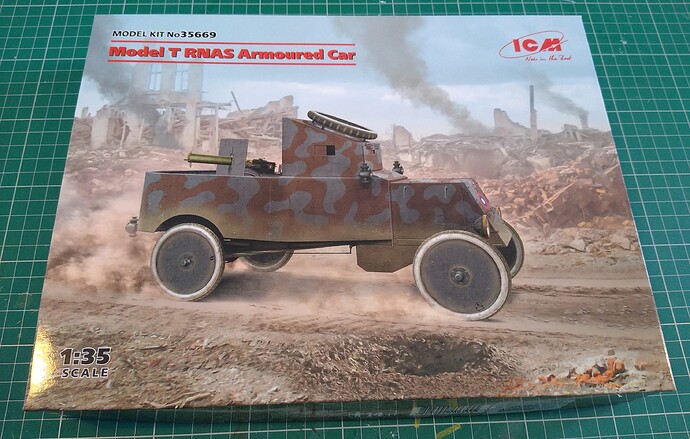 Looks to be a fairly simple and straightforward build. I'm hoping anyway!
Just two sprues to make up the car and a small one for the Vickers gun.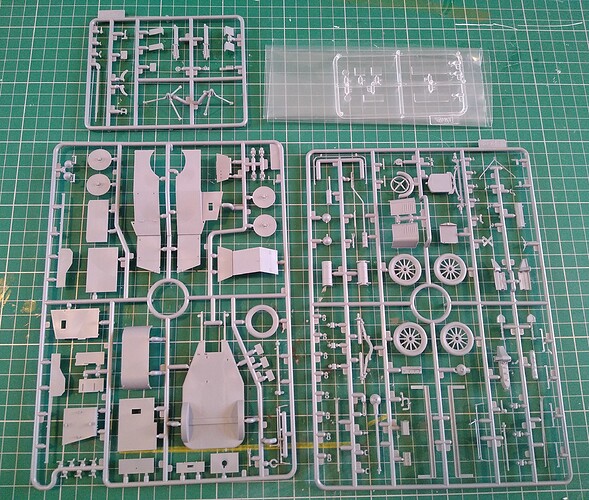 Giving some thought to swapping the Vickers for a Russian M1910 Maxim. Presumably ammunition would have been much easier to source than British .303. The vehicles were mostly used on Russia's southern front and I can only assume that a reliable supply of British ammunition would have been difficult. That's my theory anyway. Will have to do a bit of digging to confirm that.
Thanks for looking.