Given the fuzzy resolution and how common colorized black & white pictures are, no conclusions here on what it may be. Seems to have green tint and red brown tint but the pictures aren't sharp. Camo paint?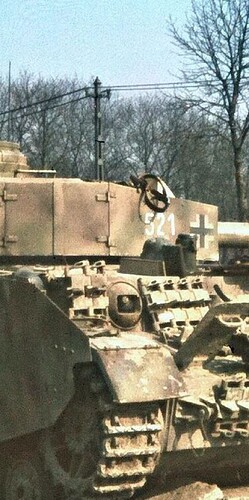 Colors on fenders seems to me to basically ~match colors on turret & side skirts.
Other areas of than like lower front glacis don't appear to show traces of Zimmerit to me like the upper & lower glacis plates. Likewise, the cover for servicing the brakes that's open doesn't seem to me to show any sign of Zimmerit.
An Experten maybe be able to provide more enlightenment.
Do we know if those pictures were colorized?