Hello IDF experts out there,
Someone asked if I could CAD and 3D print some stowage accessories for IDF scenes from the 70s and 80s. In particular something like below (circled in AFV Club's M113 box art):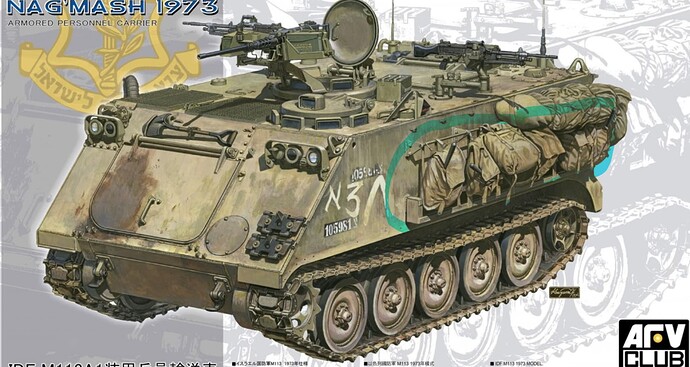 I was going to see if I can use the US military gear during the VN War but they do not look alike as far as I can tell - https://www.gear-illustration.com/2016/12/24/vietnam-war-rucksacks-and-packs/?fbclid=IwAR0Di2WnH64LnVIaQnUJD2POAct89u2UAd_aJZtH8nizSxcTgZnCDS5EB50 when loking at at the backpacks and rug sacks.
Can some of you point me to what these could be and any good reference photos for me to CAD?
Thank you.
Kind regards,
James