Two places I heard of.mouse house and armor bits.can anyone help with location
Mouse House was located in Australia but is out of business now after the owners retired.
Armour bits was/is also out of Australia. I don't know if they are still open or not, but a prior review of one of their items (25mm Bushmaster Barrel) at PMMS gave the below contact info:
The Armour Bits barrel is available exclusively in Australia from;
Victorian Hobby Centre
1st Floor, 21A Swanston St.
Melbourne, Victoria, Australia 3001
e-mail: vichobbycentre@bigpond.com.au
Phone (03) 96504817 (from outside Australia 61 3 96504817)
The Saladin turret FSV or the Scorpion turret FSV which is also known as the Medium Reconnaissance Vehicle (MRV).
The Tamiya kit is the only option for the Saladin turreted FSV.
Before the AFV Club kit for the M113A1 FSV, there was an Accurate Armour conversion for the M113 MRV.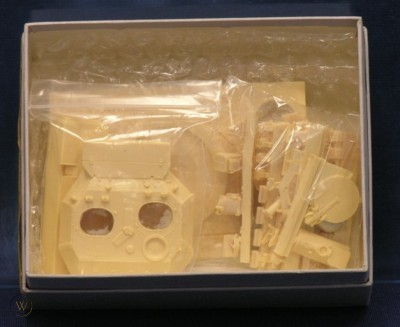 Appreciate the reply,looks like I will be scratch building
Thanks,but me thinks it's closed down too
Well I can always scratch the thing,just not sure the juice is worth the squeeze,but thanks for the reply
Are you in the US? I have some spare parts that would get you close.
You'll have to scratch the hulltop mount plate, new driver's hatch, turn indicators and some other bits on the turret side and hull rear.

I see the turret ring and maybe a few other parts,how can we work this out?