Does anyone have any pics of the interior of an M109 from the Vietnam timeframe? Thanks
Thanks Gino. You don't happen to have a pic of where they store the shells, do you?
Unfortunately, no clear pics of that area. They are kept on the floor on either side of the rear door, standing up, and a small rack in the left rear of the turret. You can see the floor ones on the lower left of the above pics, just poking out. Black Dog's M109A2 interior shows them well. The interiors were basically the same, but the straight M109 didn't have the large hull rear ammo storage box and the rammer was different, as can be seen in the video. This is why the ammo rack was added to the A2 version, the M109 held almost no ammo, only 8 rounds on the floor and about the same in the turret rack.
Black Dog M109A2 interior. Note the rounds in the rear corners of the hull.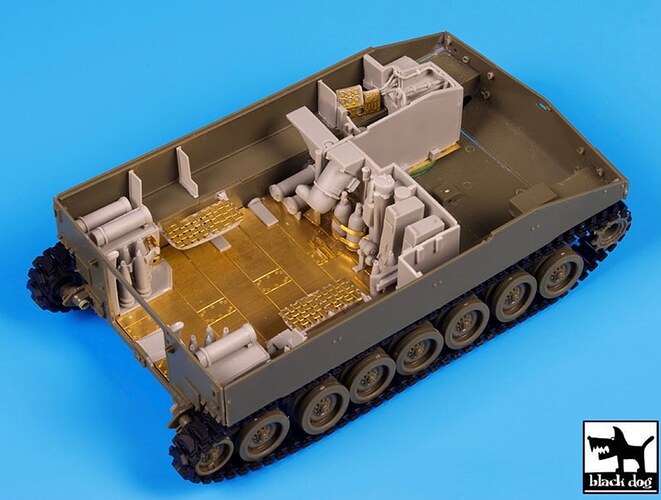 Probably doesn't make any difference as far as the hardware goes, but the black and white pictures in Gino's post are IDF ones.
Yes they are, but the IDF M109 and US Army M109 were identical on the inside.
Somewhere in the US there is an M109 in a museum which came back from RVN with damage and was not restored, so is a good example in original fit.
I've not seen it myself but someone (Mike del Vecchio?) wrote up an article about modelling one in the AMPS journal a few years ago and he mentioned it.
Thanks guys- I think I have what I need.
No, definitely not to late, especially how slow I build. Thanks.!
I ain't here to help Jason, I just had a chuckle seeing that old fat cat photo of yours again.
Hey, Ken- long time, no "see". Hit me up on Facebook if you are on there.
Jason, we were facebook friends already dude, but I deactivated my account some time back.
I just got tired of all the politics…
I thought so but I didn't realize you deactivated.