These cars entered Irish service in the late 1930's and stayed until the early 1970's.This is modelled in its later years with the 11th Cavalry Squadron.
The base kit is the CHR 62 Dutch M38 A/C, a solid resin kit. I changed the wheels, rebuilt and improved the turret, added the bulge for the No; 19 radio and replaced the armament with two brass .30 brownings and a 20mm Hispano-Suiza.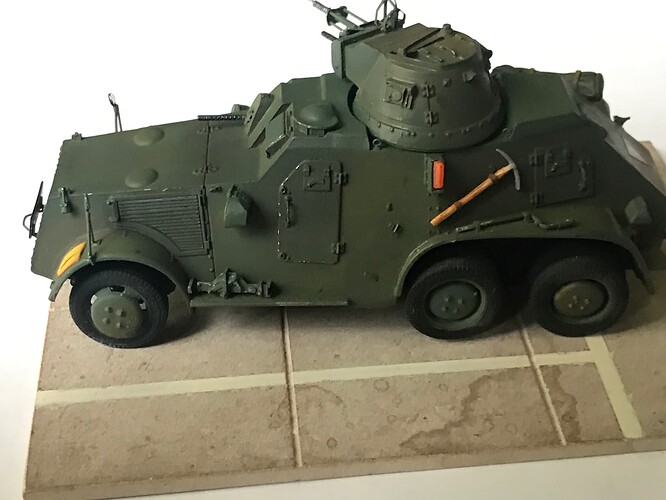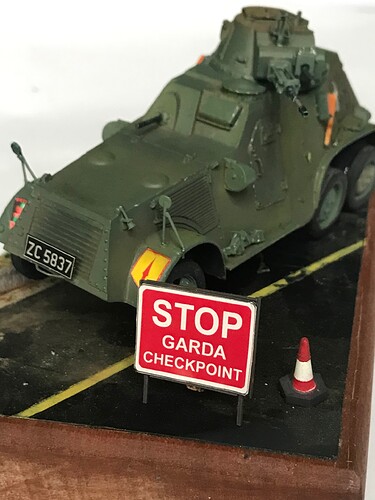 Apart from the Leyland (for which I kept a copy of the kit turret) this completes my Irish Army A/C set.
Regards