A slow burning project that is coming close to the finish. Model T and figures from ICM - replacement heads from Hornet.
I have no evidence that Model T's were actually marked with the FF sunburst, but they stuck it on the RR ACs so its possible I suppose.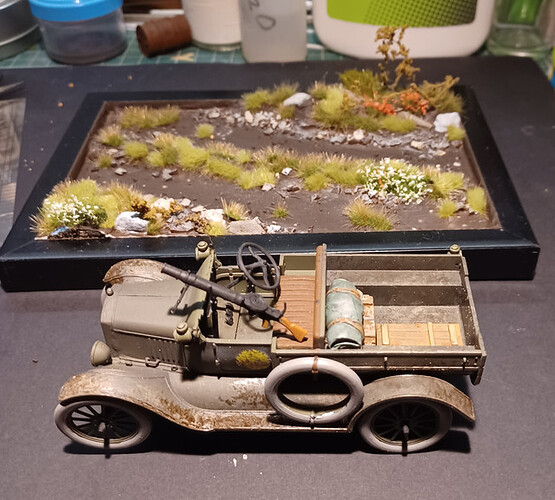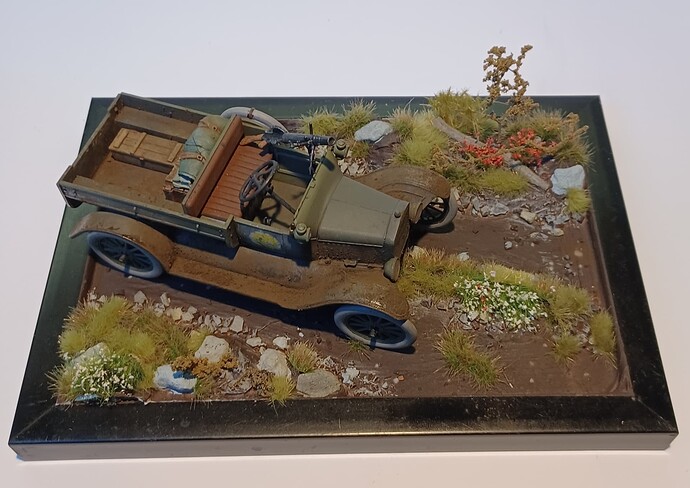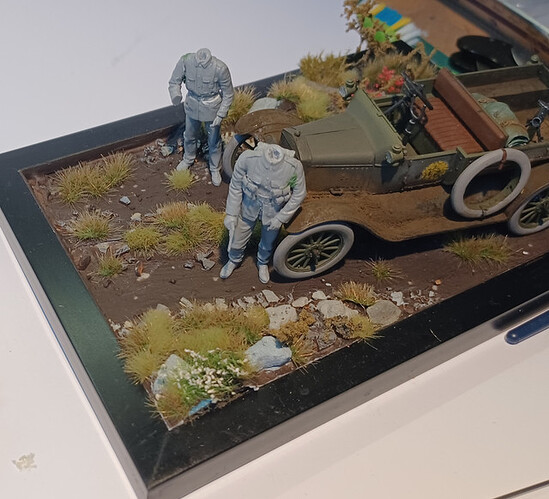 Need to add a "roadblock" of some description to provide a reason for the halt and gun in hand.
I know the wheels are too clean, but once Ive finalsied the base I'll be revisiting them.