Not Sure what it was about this kit but I got really excited about it when I saw Copper State Models was going to release this. I pre-ordered it back October, the first time I ever did such a thing. After that I started doing the research on this and discovered that one was gifted to the King of Afghanistan circa 1928 and I knew I wanted build that one if I could find any pictures…as luck would have it…
I even came across a few picture of this very example that was found by coalition troops in Afghanistan in circa 2001/02.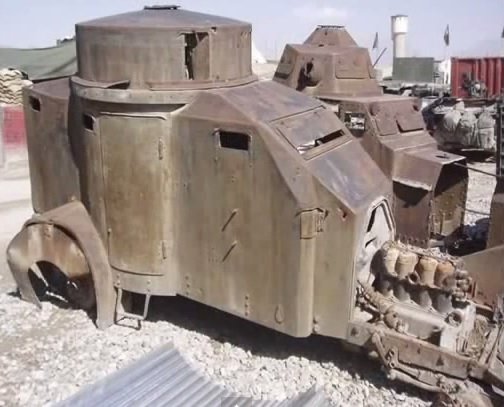 The gifted armored car was rearmed with two 6.5mm SIA air cooled machine guns.

To replicate these I'll use a set of ZB vz. 37 Czech machine gun from RB Barrels, may not be an exact match but close enough.

Here is a shot the kit box and a link to the "What's in the Box Review" I Just published.

My plan is to keep this a simple project with no interior detailing and will focus on a clean build and paint with light weathering. I did crack open the sprue bags today and built up the engine. The fit is generally good and the detail is outstanding.
More to come soon so stay tuned.