Hello!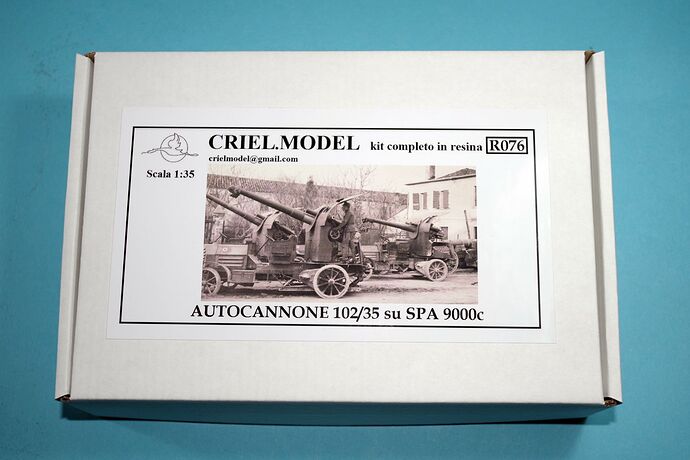 One more for the Alpine front: The Italian 102/35 9000 SPG on truck chassis. As with all other WW1 participants the Italians were too in need of heavy artillery when the trench war begun. Mobile heavy artillery. One kind of the guns at hand were older destroyer guns that were no longer needed by the Italian Navy because they got replaced with 102/45 or even 120 mm guns. So they mated these surplus naval guns to trucks, which resulted in the successful design of this SPG. You can find a lot more about this one at Wikipedia and Google.
What's insde the box?
Well cast resin parts. No bubbles or blemishes. No warpage. Only one part was broken - the long driveshaft protruding from the rear transmission. Looking very good in the box, indeed!
Regards