Anybody know when the JASDF did away with the orange flight suits?
Still in orange

so after 1992?
Thanks. Wonder if they still use orange for flight school? One with the model T-34 looks kinda like a skydiver "Dirt Dive" … Also I think Warsaw Pact or PRC do a pre flight walk through too.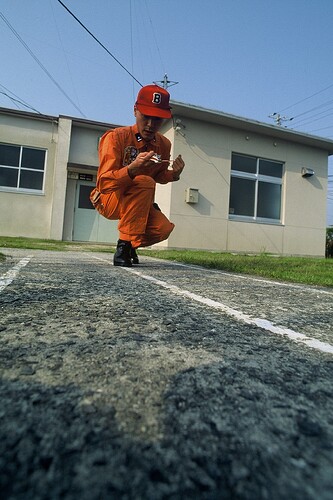 I'm meeting with my counterpart from JASDF Air Defense Command tonight and can ask the question.
I live a short distance from Luke AFB, and there was a contingent of JASDF pilots training there on the F-35 a few years back. I ran into some in their off duty hours at a local BBQ place, who were wearing green flight suits while enjoying their meals.
Carlos, A+++ picture. Thumbs
According to my friend from ADC (former JASDF F-15 pilot), the orange flight suits were phased out about 20 years ago. Similar to Luftwaffe, the orange suits were for over-water training flights.
Thanks. And thanks to your friend. Working on an F-1 and planning a T-2 from 3 Squadron. Seeing they switched to F-2s in 2004, sounds like orange would be appropriate. Related question, thinking of loading the T-2 with practice bomb carriers on the center line and outboard wing pylon. I find photos with the center line ,but not the wing pylons. (Course photos of JASDF birds with weapons seem to be the exception) Would seem only having 4 "bombs' on a practice mission would hardly be worth the effort. (F-1 is planned with center line tank, 2X GCS-1 /Mk82s on the inboard wing pylon and 1(2?) CBUs on the outboard. Plus 2X AIM-9s on the wing tips)
I'll have to track me down an F-2 guy to get verification of the kinds of training loadouts they typically carry. I think a light load sounds quite typical because they normally focus more on air-to-air than air-to-ground work and their access to A2G ranges to do live drops is pretty limited.
For what it's worth…
T-2 with AIM-9B's, JM117's on the outboard pylons, and SUU-20 pods on the inboard pylons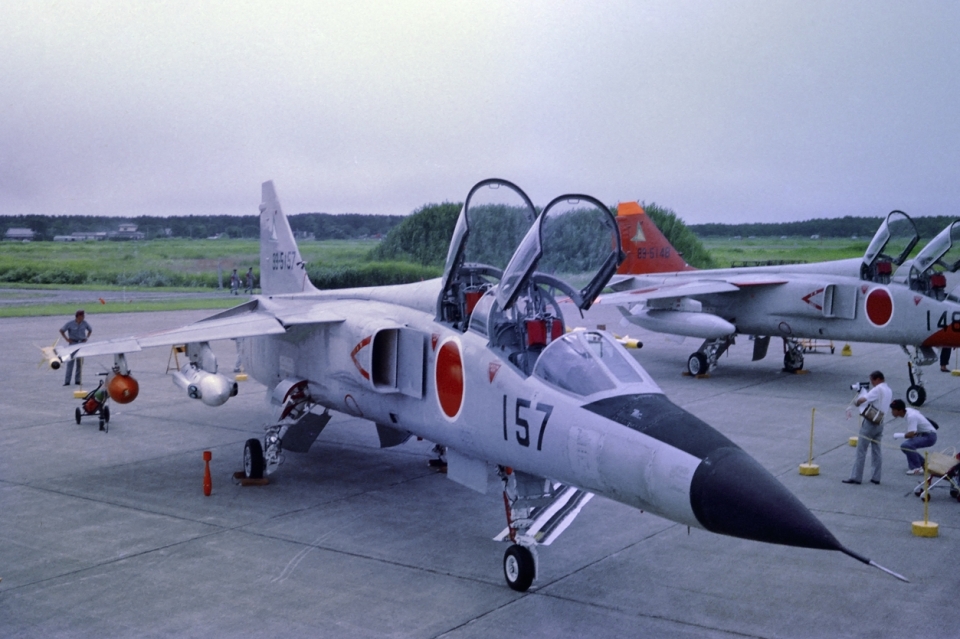 4 x GCS-1/JM117 bomb :
T-2 with AIM-9E :
You can check out this thread for more info
https://old-forum.warthunder.com/index.php?/topic/460846-mitsubishi-t-2/
H.P.