Anyone out there know where I can get instructions for a peerless Bedford QL Gun Portee? Thank you much, D.B.
That styrene has been released by many
Peerless, Tomy, Airfix, Italeri & Revell
pdf-instructions for the Italeri reincarnation can be found here: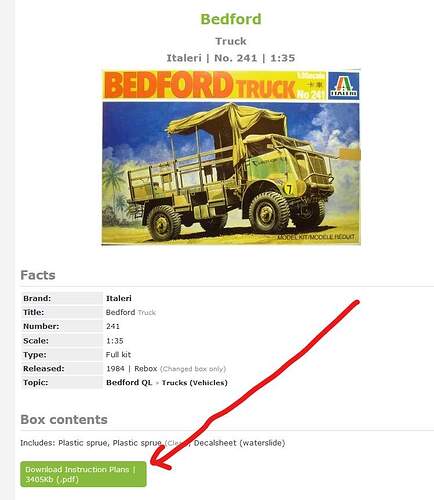 If you prefer Revell …
but the Revell kit is supposed to have some new parts so I would go for the Italeri version.
Thanks man, copies look great.