I have nothing against publicity on aeroscale, i understand that it is a necessary aspect to fund the site but opening a page with this huge advert that has nothing to do with plastc modelling annoys me a bit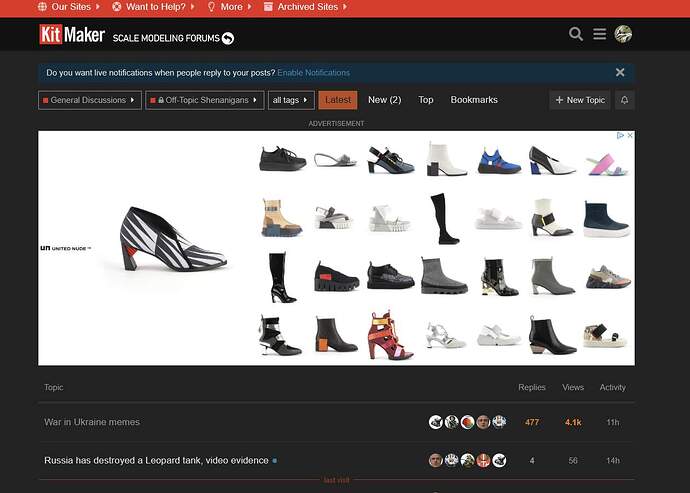 I wonder if this will motivate people to become a patreon?
Not seeing any issues on my phone.
Jim talked about the ads on another post.
Ads:
Sometimes it's a small electric car made out of pure Chinesium
Sometimes it's cruises in the Caribbean
Sometimes it's scantily clad ladies showing mail order lingerie
Sometimes it's tools, beverages, accountant services, loans, heating systems.
I am 100% spoilt for choice.
There is "love" all that Jim can do about the ads if no model related
companies feel like advertising via Google ads.
well, i don't complain about that
LOL! Women's shoes…that's probably more on the "target audience" than you think! Not all of the ads are bad…the Badonkadonk's are my favorite ads so far!
Check out how it looks like Uncle Heavy is checking out the Badonkadonk's! J/K
There was some custom CSS that blew up with a recent upgrade to the forum software. All sorted now.
That is indeed a LOT of shoes. Too bad they are missing their target audience.

Well… no one thus far. Apparently $5 a month is a bridge too far.
Most of my ads are gun related. I guess it monitors your browsing history.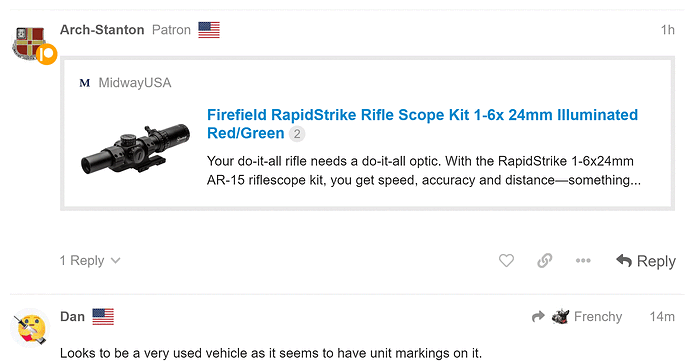 The third one verifies they're showing up on this site - it's a screen grab from some other thread.
I hate monthly subscriptions, so I opted for the annual membership. HTH.
—mike