Morning all! Time to start a new build. I've got to get this H2 Carbon done in time for June 18th, so let's move!
First update, the engine -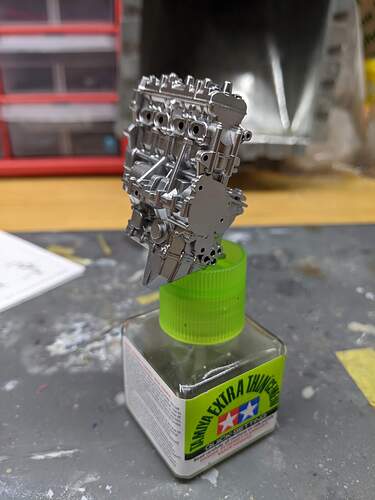 I'm going to do this bike with a more subdued colour scheme, and I think it's going to be neat watching it come together. It's a gift, so I'll be taking lots of photos for myself that I'll share here. Thanks for stopping by!
Dennis