Built or unbuilt.
Thanks.
I ought to have one but unsure of the condition/presence of any small parts. I will look.
KL
Yup, I have one. It was in a bag so I'm guessing complete. Some parts painted; the only assembly was the two engine housing halves.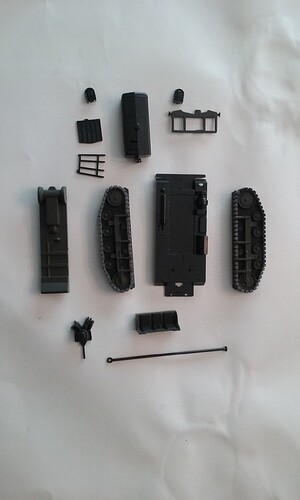 Yours for postage.
KL
It has more parts than I remembered.