Looking for/Want to Buy 1/35 scale PzKfw. II ausf L Luchs tracks.
TIA,
Rich
Richard,
Did you get any luck with this?
It appears that there's a 3D printable file on the market: STL file Tank II Ausf.L "Lynx" Tracks | 3D-print・3D printing model to download・Cults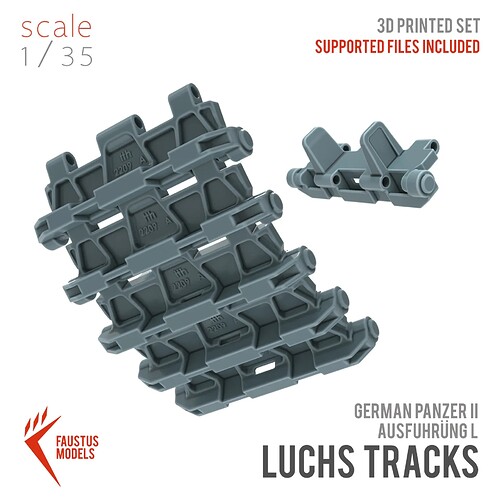 If you have an access to a 3D printer (e.g., you have a friend with one), this could be a good solution.
Kind regards,
James
This topic was automatically closed after 180 days. New replies are no longer allowed.