Hi all,
While compiling reference photos and information for the Micro Machines M551 Sheridan reference library, I stumbled across some information in the Osprey book written by Zaloga on the Sheridan stating that some turretless Sheridans were prototyped as BMD-equivalent airborne IFVs, carrying 25mm Bushmasters and TOWs.
A photo of such a vehicle in question: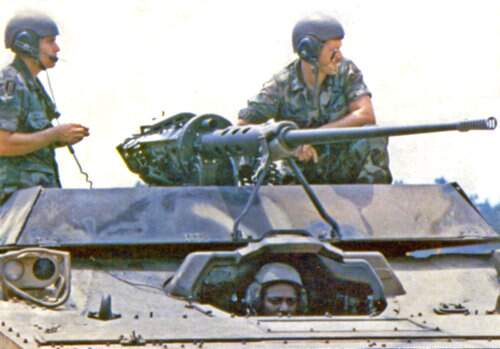 Does anybody here have either images of these vehicles or information on where to find further references on them? Any help would be greatly appreciated.
Thanks,
Dennis