Not always satisfied with the result of some bust, but everything is a learning process.
The original bust is from Young miniatures, I just did some conversion on the front of the figure.
Cutting of the life vest and re sculpting some gear.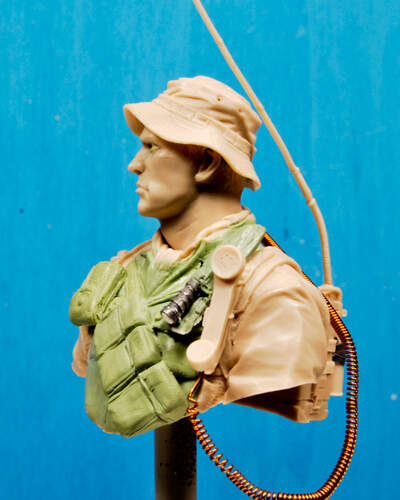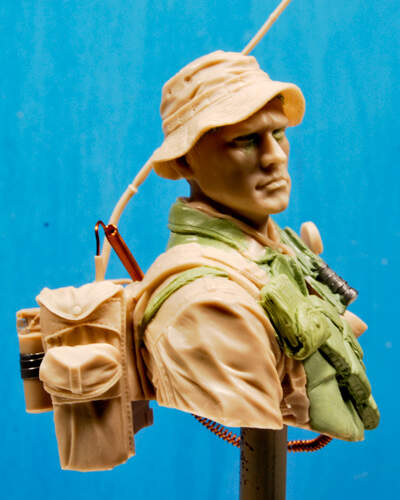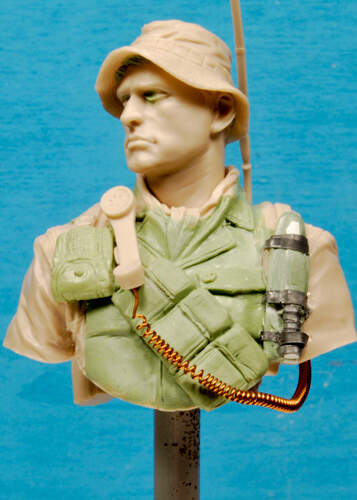 I'm always starting with the face, its the soul of each figure and specially on al large scale 75 mm up.
Below 54 mm its imported but not always a breaking point. I will never try painting eyes details on that scale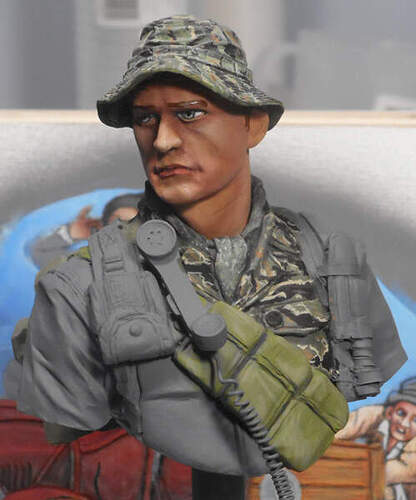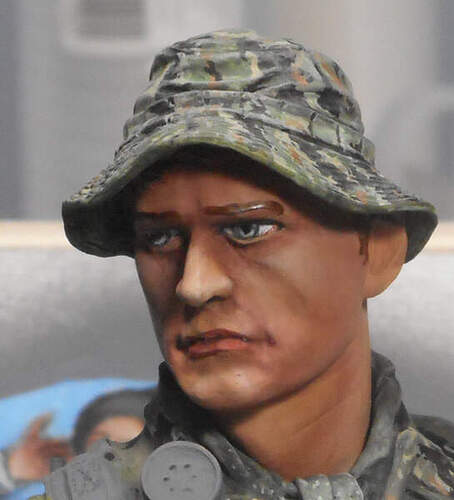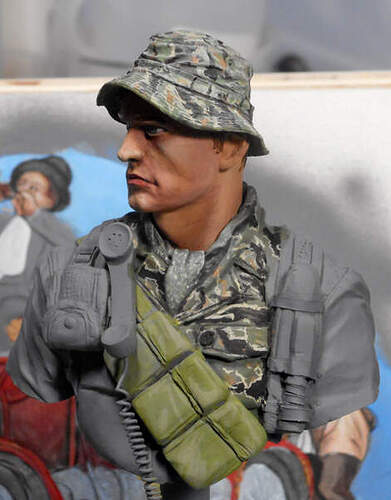 When I'm satisfied with the face I will paint the rest of the figure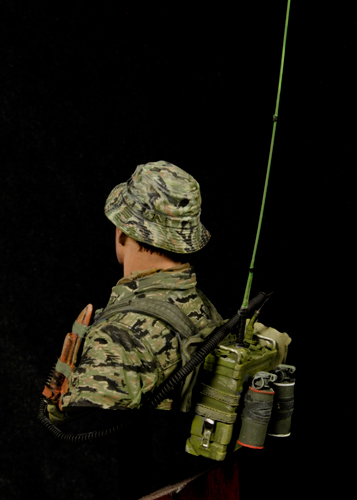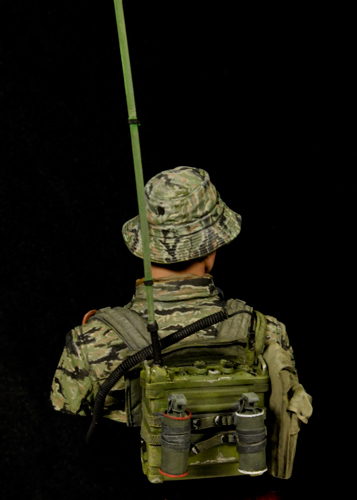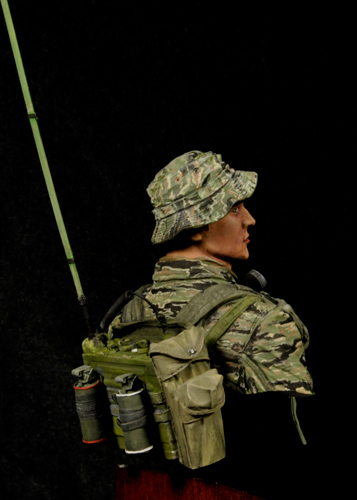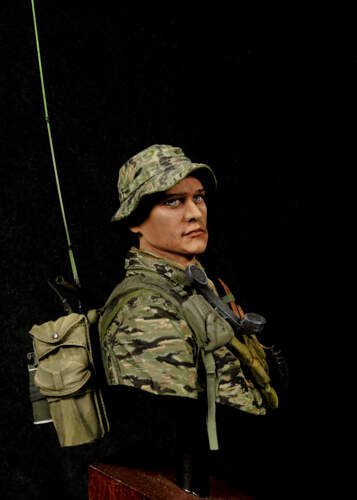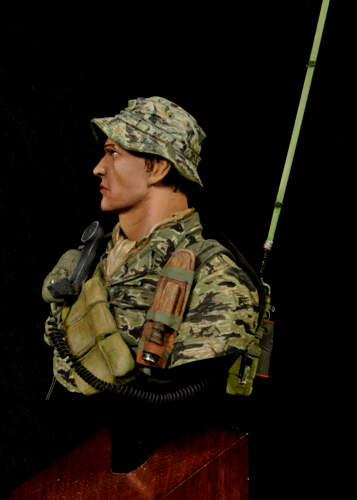 For this figure I have chosen for no weathering ore aging, just arrived in the jungle.
Grtx Jan