Moonward ho!
Watching the crisis in the Ukraine unfold I quickly grabbed another kit from Red Iron in Moscow. Just to have one in case the US president decides to nuke Russia. Or reverse. You never now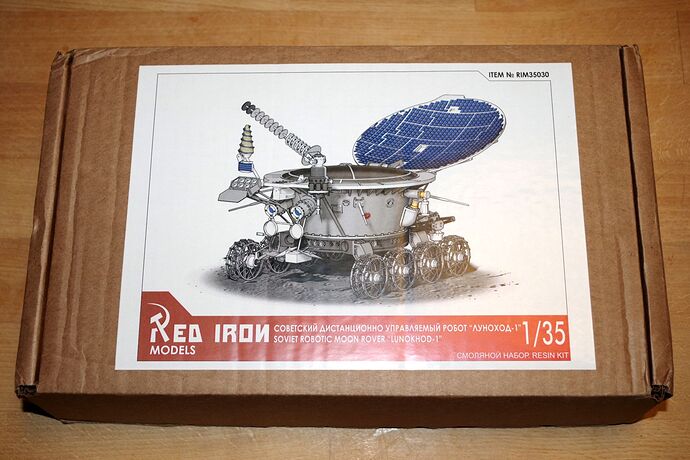 A fistful of resin parts and a large fret of PE:
These large circles are the wheels in beeing. They just want to get folded into shape and glued to each other. Of course the wheels are handed… The size of the construction manual is impressive too. Yep, this is definitly not a shake-n'-bake kit. This will become a serious effort. Maybe in autumn, during my vacation. We shall see.
Regards